Capturing explosion on camera reassured my love for reporting
The Channels Opinion Pages | STAFF COLUMN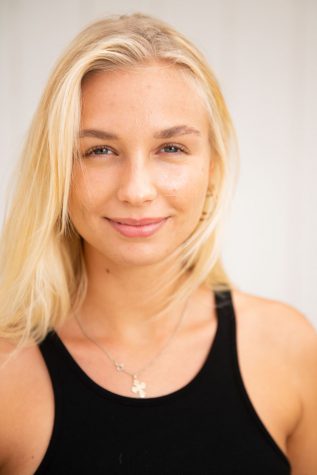 The night I recorded a bomb detonating a half a mile away from me was the night I discovered my passion for journalism.
I was one of the few people in my high school who didn't know what I wanted to be when I graduated. I had always been jealous of my peers who spoke of their ambitions and goals with such passion.
Over the summer I spent some time in Copenhagen with my sister and on our last night, we decided to make a blanket fort out on the balcony. 
I was recording my sister putting the finishing touches on our fort when we heard a thundering sound followed by the room shaking. 
I only got the first few seconds of the explosion on camera before I dropped my phone.
The street felt eerily silent after the police and emergency vehicles flooded the streets.
Journalism allows me to be informed, curious, and creative all at the same time. I work hands-on and constantly meet new people. In addition, I enjoy the idea of every day being different from the previous one, depending on what's going on in the environment surrounding me.
After the bomb hit, the evening continued in a quiet manner. The sirens of what seemed like fifteen police cars were the first to break the silence. 
We decided to send in my video to the news, maybe it would be useful to uncover what was going on. About ten minutes later, the first journalist called me. I explained to her what happened, when, and how we felt about it. With my permission, she published the video. That led to other journalists seeing it and reaching out to me – not only Danish journalists, but also reporters from Norway and Germany.
Before I knew about it, I could find myself on three different news platforms, including an interview on the evening news.
It was a bit of a dream come true. Not experiencing a bomb explosion, of course, but helping and working closely with journalists. 
The process of an event taking place in a published article was quick and straightforward. It was fun having the roles reversed and being the subject of a story. 
The nights were getting colder as the Danish summer reached its end. Soon, I had to return to my second home of Santa Barbara to continue my studies. Leaving home, family, and friends behind is never easy. 
If someone would have told me three years ago that a bomb explosion would be the catalyst to finding my true passion, I would not have believed them. 
Not everyone is going to have such an explosive realization, but it sure does feel good the first time you know that you are heading in the right direction.