Students should be more aware of SBCC's resources for stress
The Channels Opinion Pages | STAFF COLUMN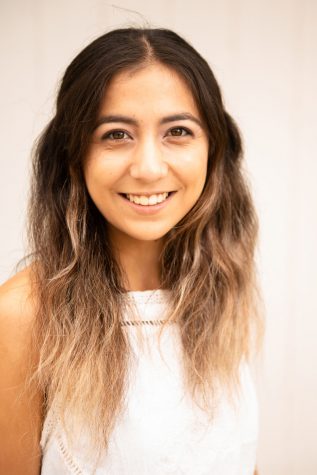 We bond every day with our peers through the mental battles we face together on a daily basis, so often dismissed as typical but never genuinely addressed or talked about.
Although these mental battles are as varied as the students who deal with them, there is one fight that is common ground among students and it's not a healthy one — stress.
This summer, Chegg, an online student hub, surveyed nearly one thousand college students across the country and found that financial stress is the main source of anxiety in students. In the study, 66 percent of those surveyed said they cannot comfortably afford housing, 37 percent feel pressure to spend more for social purposes than they can afford to and 34 percent reported that it is impossible or nearly impossible for them to afford food.
Although City College is limited in how it can help with this kind of stress, in my experience, many students are simply unaware of how much the college offers. The programs here on campus are highly underutilized, and this study makes it painfully clear students should take full advantage of the college's resources and not be afraid to ask for help when they need it.  
I wouldn't be here if it hadn't been for the help I've received. For example, last semester I found myself applying for an emergency crisis consultation after I had one meeting with an academic counselor. As I was sitting in the Student Services building filling out paperwork, an academic counselor gave me information about The Pantry, a service on campus where students can pick up free food.
That same day another academic counselor ended up walking me over to the Health and Wellness Center. Although every appointment and counselor was completely booked for the rest of the semester, my counselor wouldn't let me take no for an answer. She prevented me from allowing my disappointment to paralyze me and insisted I turn in my crisis application to at least see when an appointment would next be available.
Another service the college offers include six free counseling sessions per semester. For students who could use academic assistance, the Disability Services and Programs for Students (DSPS) offers academic services for students and is located directly across the hall from the Health and Wellness Center.
DSPS handles things "case by case" according to Alizah Walton, a student representative with DSPS, adding that "there are no set rules or accommodations." Students can take a test in its office for learning disabilities so that in the future they may also take class tests and quizzes separately in a place where they feel more comfortable.
Having these resources available are crucial at such an independent part in students' life because there is not a lot of direction or advice coming from other places. From academics to finances, there are programs designed to reduce the pressure, and sometimes it's just a matter of being willing to ask for the help.