Instead of saving your money for a trip to France, London, or to get your buzz on in Amsterdam, consider traveling to less popular destinations, such as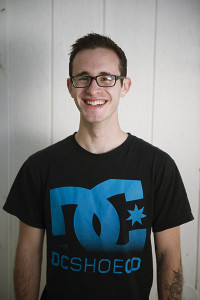 a third world country.
What I know from my trip to Rwanda, Africa, is that you learn a lot about yourself when you have close to nothing.
Witnessing how different cultures survive on limited supplies and no luxuries is an eye opening experience.
There is a lot to gain when you are separated from Santa Barbara norms.
Story continues below advertisement
In Rwanda villages, people had a lot to offer, but nothing to give.
Spend two weeks living in hotels with no hot water, a limited fresh water supply and living in rooms that smell like someone died in them, and you will realize your overpriced crappy Isla Vista apartment really isn't that bad.
Let's not forget the hotel's complimentary Power Ranger and Barbie blankets that were most likely thrown out 10 years ago.
Another thing to realize is that even though places like the villages of Rwanda don't have much money, they are rich in purpose.
All they care about is making their guests happy by showing kindness with unselfish acts. When handed a plate of food, it's difficult to take because each village is self-sustained.
All food going in your belly is coming off their plate.
Mainly their goal is to survive, which means spending every day walking four miles down hill with big empty containers to get water. Once they have their water, they have to walk up the hill again with the full containers.
Even with all of these apparent set backs, they have a clear appreciation for life.
It may not be a dream vacation, but traveling to an unlikely spot will challenge you to go off the beaten path.
Get involved in non-profits that work to support struggling communities around the world. There are plenty of organizations around Santa Barbara and some travel to where the countries they are helping.
You don't have to be in anthropology to get a lot out of seeing different cultures do their thing under completely different conditions and climate than you are used to.
A trip like these could be good for a student struggling with their purpose in life by seeing people contribute to themselves and their peers to help to move their culture forward economically.
It's proof that anyone can make a difference by putting some effort in getting up in the morning and doing what your supposed to do, while appreciating what you have.
Ideally, it's a good idea to take advantage of programs such as study abroad semesters at City College.
Instead, find a travel buddy that would be okay being ditched so that you're on your own at times. More can be learned from breaking off a group and meeting new people and discovering new places even on those popular trips.
Every sight, sound, taste and smell will open you up to new experiences. It is exciting not knowing what could happen in unfamiliar places.
Just make sure your group and travel buddy know where you are, and research the city you plan to visit thoroughly beforehand.
Most importantly go with the intentions to learn more about different environments so that you will leave with a different perspective on life.