With so much happening around the City College community, The Channels would like to offer a single place for the most important information. We'll be compiling a weekly list of current and upcoming events to keep readers up to date on campus news. 

– The Santa Barbara County Public Health Department is organizing a vaccination clinic on City College's East Campus this Wednesday, Nov. 10 from 9 a.m. to noon, and Wednesday, Dec. 1 from 4 p.m. to 7 p.m. Both the Pfizer and Johnson & Johnson vaccines will be available. 
– Early election results projected Randy Rowse as Santa Barbara's new mayor on Tuesday, Nov. 2. The last of the votes were counted on Thursday, Nov. 4. Rowse won the mayoral race with a total count of 10,037 votes. Rowse came out on top with 38.6% of the total votes, taking a quick lead in the preliminary results. Runner up James Joyce III gained 27.4% of the votes with former Mayor Cathy Murillo receiving 25.2% of the total votes. Incumbent and City College Professor Kristen Sneddon secured her City Council seat for District 4, with incumbent Councilmember Meagan Harmon returning as well for District 6. Incumbent Eric Friedman ran unopposed for District 5.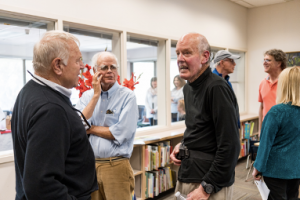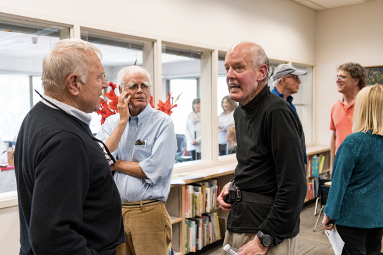 ​​– On Nov. 3, City College announced the death of a longtime faculty member, Fred Hoffman. With a career spanning over 50 years, Hoffman taught courses in the School of Extended Learning's Vitality program this semester and worked with adults across the Santa Barbara community. Plans for a ceremony are yet to be announced. City College would like to provide resources for those who may need support at this time by referring to the Report of Concern Form.
Story continues below advertisement

– On Nov. 1, City College was notified of four individuals who tested positive for COVID-19. One individual was on campus on Oct. 26 and Oct. 28 at the Cosmetology Academy located downtown. The second student was on campus on Oct. 28 from 2:20 p.m. to 3:30 p.m. in the Luria Library. The third individual was on campus on Oct. 28 from 7:30 a.m. to 12 p.m. at La Playa field and facilities. The fourth was not on campus during the infectious period. City College asks students that are suspected to have been exposed to COVID-19 to fill out the Healthy Roster survey immediately. Stay up to date on the case count through City College's COVID-19 dashboard.