The Student Senate discussed the possibility of rerouting its two funds into one single account and increasing the student fee to up to $5 at its meeting Friday.
These proposed changes must go out for a student-wide vote before any official changes are made.
The goal of creating a single account to store money from both the student fee and senate fundraising is to lower the threshold on what the senate's money can be spent on.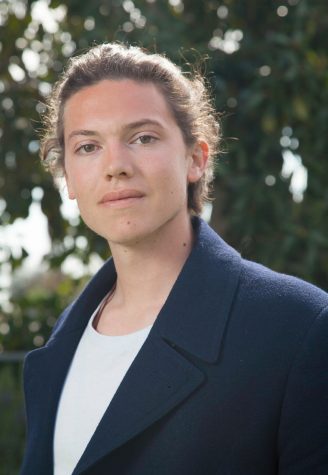 The protocol for using money from the single account would be to receive signatures of approval from the student president, vice president of operations and finance and at least one adviser.
Story continues below advertisement
This proposition was unanimously approved.
"It seems like we should still have a little bit of restrictions," said Jackson Hayes, commissioner of sustainability. "If we are charging students a fee, it should go towards student development."
The student representation fee as of now is a $1 fee that every student pays at the time of registration each term. This fee goes into the senate's student representation fund, which the California Education Code has strict guidelines on what the money can be spent on.
If the senate increases the fee, it will no longer be considered a "student representation fee," rather a standard student activities fee. The name is still up for discussion.
The student representation fee currently generates a total of $44,000 per year.
"$44,000 is a lot of money," said Cristian Walk, commissioner of academics. "Let's prove what we can do with the money that we have and then maybe next year we can talk about raising the fee."
Like many other officers, Walk believes that asking for too much at once can result in neither of the propositions being passed.
President Dylan Raiman agreed by saying they may receive "backlash" by adding a fee raise to the vote rather than just keeping it to a simple change of destination for the already existing $1 fee.
The officers shared ways that they plan to use the extra money upon getting an approved fee increase. Raiman suggested ideas like funding the Luria Library so it can stay open 24 hours, providing more tutoring for students, or giving more financial support to the Extended Opportunity Program and Services food pantry.
Officers showed interest in Raiman's suggestions, which ended up sparking additional ideas.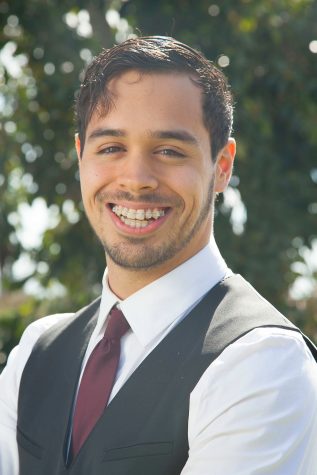 "My main push will be going into bringing our legal advisor back," said Josh Villanueva, vice president of internal affairs. "I think that it is really important and there is a need."
The legal advisor was previously provided as a free lawyer to City College students who needed any legal help. After budget revisions in the Office of Student Life, it was no longer possible to provide this service.
The legal advisor suggestion caused a sense of unanimity among the officers in that they had a shared goal in mind.
Though it was a widely encouraged idea, officers still showed concern with proposing this change too soon.
"Let's go step by step," said Lorenzo Marchetti, commissioner of marketing. "Let's start with what we have and make it clear that this body is working for the students with what we have." "After that we can bring them results."
The senate is planning a town hall meeting for next week so that students can come together and discuss the possibility with students. Upon hearing student input, the officers will decide whether or not the fee will increase, and if so, what it will be increased to.
The discussion ended by agreeing to create a single account for all senate money, and to increase the student fee up to a $5 maximum. These items will be discussed with students at the town hall.
If this change ends up passing the student vote, the senate's current student representation fund of $145,000 would stay in its own account, where the money could be spent over the next few years based on the original guidelines.
The official proposition will be discussed and voted on at the senate's next meeting Friday, April 14.
Student wide voting is projected to be Monday, April 24, through Thursday, April 27, on the same ballot as voting for the six new student government positions.
---
Clarification: April 8, 2017
A previous version of this story stated that the student representation fee would be increased, and implied that the Student Government recommended the changes. This updated version removed the word recommendation. It also clarified that the student representation fee would be replaced with a new unnamed student fee.