College Planning Council plans around future retiree vacancies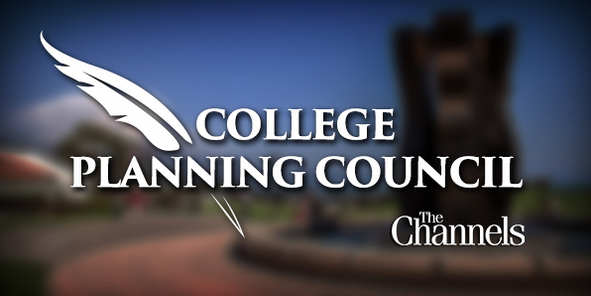 The College Planning Council continued talks of reorganization at its meeting Tuesday focusing on Supplemental Early Retirement Program (SERP) vacancies in the Information Technology Department.
Many faculty and staff positions lost to SERP will go unreplaced; this leads to more work for departments that are already understaffed. The council has set plans for the reorganization of the Office of Educational Programs and the Human Resources Department at previous meetings.
According to Dr. Paul Bishop, vice president of information technology, five positions will be leaving next semester, only one of which will be replaced. This sparked a debate over the increased workload the department would face, considering there are currently many projects that are not being fixed.
"Unless we added eight more bodies, we would never get through that list," said Dan Watkins, director of IT infrastructure and systems. "[Reorganization] isn't gonna help or hurt it. We would need significant more resources to address all projects."
The reorganization aims at consolidating the student and staff help desk by converting two people, Erik Erhardt and Javier Nevarez, into technical services specialists and assigning them to a combined help desk providing service and support to the campus.
Watkins said that there is a group that conscientiously prioritizes the projects to make sure all major projects are being addressed.
"Once the college made the decision to go to dual summer sessions, the work load was insane for our team so we've had to implement new infrastructure," said Watkins. "We've really been working the last three years in this direction of trying to implement some more efficient approaches."
The reorganization will rebalance reporting structures to the three Information Technology directors putting the help desk under Jason Walker's, director of academic technology support, supervision. Jim Clark, director of tech user services, will be in charge of reprographics and telephones.
Not all projects are currently being addressed and the trend will likely continue next semester because of the understaffing issue. The department deals with this issue by using "trouble tickets" that are assigned to the proper staff to avoid confusion and make the process more fluid and manageable. Some projects will inevitably be left unresolved because they will not be seen as a priority to the understaffed help desk.
According to Bishop, the reorganization will save the City College approximately $200-$300 thousand a year.
Correction:
A previous version of this article misquoted Dan Watkins as Jason Walker. The quotes above come from Watkins, not Walker.