Two EMT course coordinators to step down at semester's end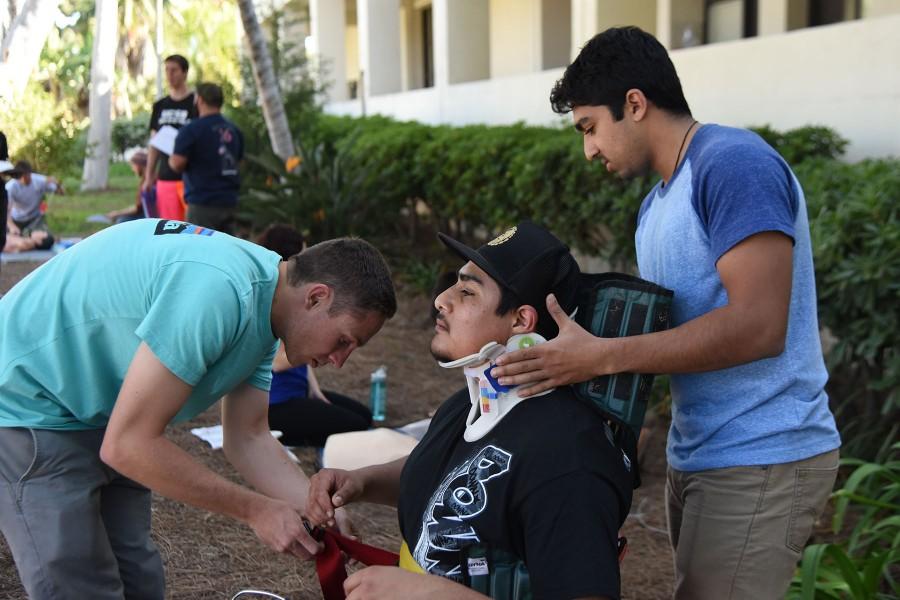 Two course coordinators of the Emergency Medical Technician program will be stepping down at the end of the spring semester.
Chris Mailes and Jack Franklin have worked as adjunct instructors at City College for over 20 years. They teach the two courses offered in the program, one of which is a course to become certified as an EMT and the other to get recertification. Recertification is required every two years for practicing EMT's.
"The EMT class is far too time-consuming for an adjunct instructor to handle," wrote Mailes.  "And a significant change in the management and oversight of the students occurred this semester leading myself and Jack Franklin to decide that it was time to step aside and let someone with more time and energy take on the position."
Only Mailes has officially resigned from the position, according to Alan Price, dean of health and human services.
Mailes and Franklin are instructors, while also taking on the burden of handling many of the administrative duties. There were heightened requirements from Cottage Hospital, which they work closely with, that made the burden more difficult to handle. Both instructors also work at the Santa Barbara City Fire Department.
"Jack and Chris have been functioning as the primary instructors," said Price. "But they have also been supporting the program with the management side as well."
Cottage Hospital requested that students now go through a background check, drug test, physical test and provide up to date immunization records before they step foot in their facilities. All students going through the program have to complete 12 hours at the hospital, so this was an added step.
The course will continue to be offered, despite the loss of the two course coordinators. Price emphasized that the instructional aspect shouldn't face any changes.
"What we are today as far a instructional experience and the quality that is expected of our students today, will be there tomorrow – of course tomorrow being the immediate future, being fall 2016," Price said.
Administration is working on hiring someone to fill the EMT director, lab coordinator and instructor positions. Currently, all of the other instructors in the program have declined the position of coordinator, according to Mailes.
"We are scrubbing through over a dozen applications," Price said. "So we are very optimistic that we will find an outstanding candidate, and we will be ready."
It is possible that Mailes and Franklin may stay with the program as adjunct instructors and just give up their management duties. They both wish to continue as instructors, without having any role in the coordination of the class, Mailes said.
"As far as the continuation of Chris and Jack, it would be on them," Price said. "But I would love to have them remain in the classroom."