How to know who to vote for: the student senate candidates
The Associated Student Senate will hold online elections for select officer positions starting Monday, April 29, 2013, via Pipeline.
The five open positions for the upcoming fall 2013 semester are President, Vice President Senate Affairs, Vice President Finance and Operations, Student Trustee and Student Trustee.
To run for these positions, the students must be enrolled in at least five units at City College, have a 2.0 or better cumulative and semester GPA and abide by the standards of "Student Code of Conduct."
Candidates have been working hard writing platforms, collecting signatures, attending meetings and campaigning.
Students will be sent an email through their Pipeline accounts at 10 a.m. Monday, April 29, with a link and instructions on how to place their vote.
Voting will end at noon on Thursday, May 2.
The following are the available positions and their respective candidates:
President – Runs the senate meetings and is the main figurehead of the senate.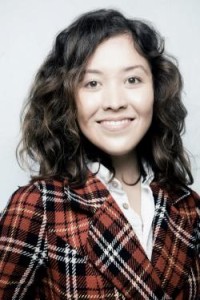 Elie Katzenson
She is a double major in photography and political science as well as the current Vice President of Senate Affairs. She wants to continue negotiations with the Metropolitan Transit District to insure that all voices are being heard, especially international and low-income students.
"I stand behind initiatives that promote self-defined success, health, culture and active participation in the community."
Malachi Mickelonis
He is in his first semester at City College but has prior student government experience from his hometown of Seaside, Oregon. He wants to focus on organizing events on and off campus to promote spirit and unity.
"I strongly believe that having a fun atmosphere to live in and be a part of is key to success in and out of the classroom."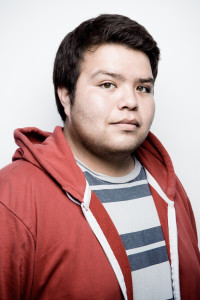 Angel Solorzano
He is the current public relations officer and active member in the senate. He wants to create a program to help students learn the basics of being independent and better adjust to college life.
"The ideas I can offer to the senate and school is promotion. Lot of students feel that they do not have a voice at school and by promoting our student government we will be able to have their voices heard."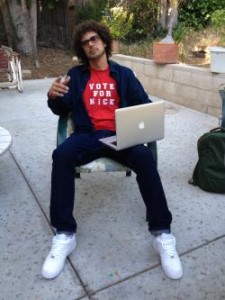 Nicholas Steil
He studies math, history, political science and is a leader in the Phi Theta Kappa Honor Society. He wants to create a program to help homeless students by providing temporary shelter, food, storage for clothing and a daily shower.
"I believe that actively informing students about the programs that are available to them will help ensure that they have the best chance they can have at successfully completing college."
Vice President Senate Affairs – Runs meetings in the president's absence and is responsible for committee appointments.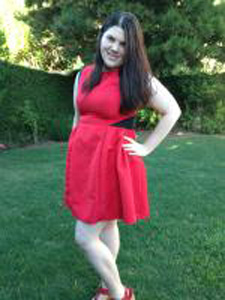 Georgina Lander
She is a political science major. She wants to create a debate team to provide a healthy outlet for those with an augmentative side.
"If the students are happy and enjoying their experience at SBCC, that should be all that matters because that's what matters most."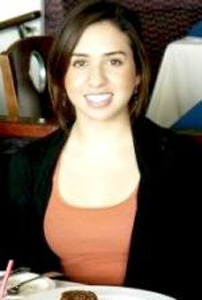 Gracie Maynetto
She is majoring in business and communications as well as being a current senate member. She wants to establish a more environmentally conscious student body.
"I have a varied and diverse background. As a current senator I believe I have the insight as to how student government at the college level works."
Vice President Finance and Operations – Maintains budget and all financial activities.
Brett Aston
He studies business and entrepreneurship. He wants to provide incentives for students to carpool as well as creating more recreational sports clubs.
"It is because of my business background, along with my budgeting experience that I believe I have the proper strengths for obtaining this position."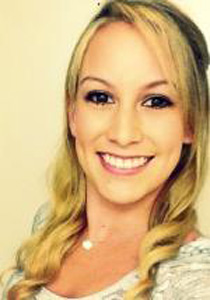 Monica Villavicencio
She is an economics major with aspirations to minor in biochemistry and is a current senator. She wants to increase student involvement by organizing more fundraisers and volunteer events.
"The student body needs to be adequately represented and I would do everything in my power to maintain a democracy. I want to do my best to address all student issues in the most effective manner."
Student Trustee – Provides a student voice to the Board of Trustees meetings.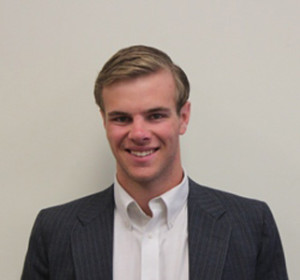 Brian Osgood
He studies political science with an emphasis in international affairs and is a current senate member. He wants to continue supporting programs such as Extended Opportunity Program and Services (EOPS) and Disabled Students Programs and Services (DSPS).
"I would like to see City College become less of a 'interim school' and more of a place that students think of as a college that they can really enjoy and get involved in."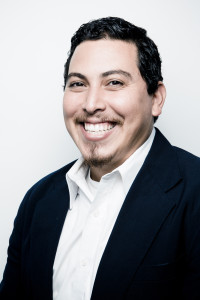 Levi Palencia
He majors in global studies and is the current student advocate. He wants to continue negotiations with MTD as well as address safety issues with Cliff Drive.
"I have a keen interest identifying problems and issues and finding solutions. I am a team player that understands the art of negotiations."
Student Advocate – Stands up for the masses, listens to student input and fights for the rights of all students.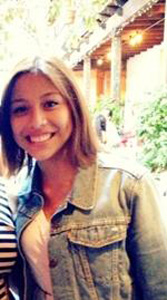 Mercy Campos
She is majoring in psychology. She wants to implement a culturally diverse program in an effort to connect all programs at City College together.
"I want all students to have a say in the choices that are made in Santa Barbara City College. I want to be able to seek students' opinions to look for what clubs or programs they want and get them established."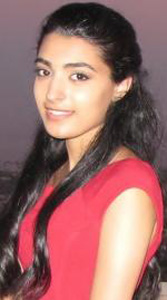 Neekia Izadian
She is majoring in political science. She wants to mass advertise on-campus activities in order to increase student involvement.
"I think it is important to increase awareness of student government by communicating with students and making them realize that if they really want their voices to be heard they can always get involved by either running for a position or by simply speaking with any one of us about their concerns."