Student travels to Ecuador to promote A Year Without War
City College sophomore Gabriela Cevallos set off on her summer vacation trip with a serious purpose.
Cevallos and her childhood friend traveled to Ecuador, South America, on a 20-day trip to spread knowledge about the organization A Year Without War.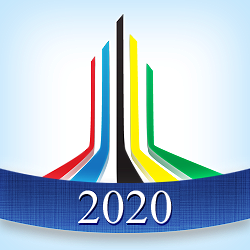 "We would stand in front of stores because it's where young adults are," Cevallos said. "We were trying to reach millennials because they are the most understanding people, especially in Ecuador."
The 19-year-old City College student was born in Ecuador and lived there until she was six. The communication major enrolled in after graduating Hamilton High School in Los Angeles.
In 2010, philosophy Professor Joe White began the City College based project with a focus to stop international war for one year in 2020. The project has gained popularity across the globe with the help of social media and student volunteers.
"We're building up our partners," said White. "We need to reach out to people and formalize our relationships."
Cevallos works on campus as a college representative and is the public relations officer for the Associated Student Senate.
"I like to be very active on campus," she said. "A Year Without War was something I wanted to go forward with."
After hearing White's idea about A Year Without War last semester, Cevallos joined the organization as the outreach and public relations director.
"I thought it would be a good idea to get the word out there because Ecuador is my country," Cevallos said. "It's something that I support and that I'd like people in my country to support as well."
While visiting her family in the capital city Quito, Cevallos spoke at local parks and malls to inform people about the idea to stop war internationally for one year.
Cevallos contacted more than 200 Ecuadorian residents during the trip. She translated information into Spanish and handed out A Year Without War wristbands to get the word out.
"In Ecuador people we're very skeptical at first," she said. "It was very difficult. But once we started giving numbers and facts, people were more understanding."
Ecuador's dangerous reputation and safety issues were only a minor concern for Cevallos. She felt comfortable in her country speaking to locals.
"For me, it's home," she said. "It has a very high poverty level, which is why it is unsafe. You see a wide variety of people."
Cevallos plans continue the promotion of international collaboration and local awareness about the organization. She will continue to work with Professor White and a team of student volunteers.
"I intend to go back next summer hopefully," said Cevallos. "I want to continue to get the word out there in Ecuador."
This fall, A Year Without War plans to meet with the former Prime Minister of Bhutan, South Asia, Jigme Thinley. The group hopes Thinley's support will be a big boost to their mission.
White said the project has local backing from Santa Barbara businesses and endorsements from multiple student senate groups across California community colleges. The Year Without War website encourages volunteers to sign an online petition to be delivered to President Obama.
"This is something that I feel is going to effect me, my kids and my kids children," Cevallos said. "It's something that I want."