Art students to study abroad in Paris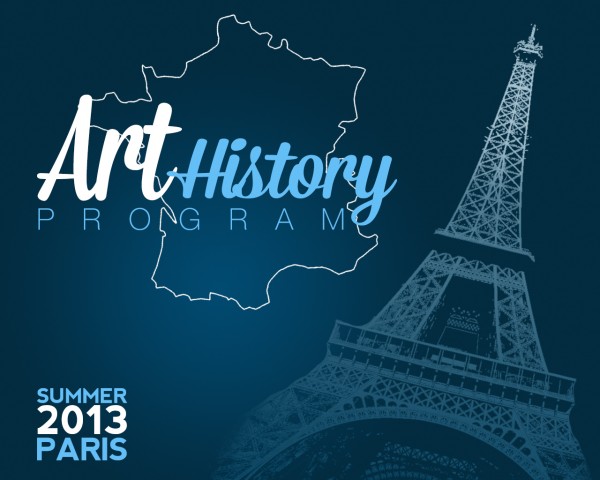 Ayaka Namura, Staff Writer
November 13, 2012
To many, Paris is the center of the artistic and architectural world and City College is now offering students a chance to immerse themselves in this rich culture with a new study abroad program.
City College is giving students a chance to study art history through a summer program in Paris, July 1, 2013 to July 31, 2013. The program offers students a chance to travel to Paris and experience museums, art studios and tour architecture while taking a class Monday through Thursday. The three-unit class will be taught in English and is fully transferable.
"This is not a vacation program," said Carola Smith, senior director of international programs. "It's fun way to learn, particularly art history."
Students will get a chance to travel outside of Paris. The program includes trips to Amsterdam to visit the Vincent Van Gogh museum as well as visit Monet's garden laboratory in Giverny, a village 50 miles outside Paris.
"I think it's the perfect match of place and subject matter," said Joy Kunz, art instructor, who will be directing the Paris trip and teaching the class. "Paris was the heart of the world of art production. The resources are very complete. I think you couldn't find a better place to teach 19th century art."
Students will get to see and experience first-hand the artwork that they are learning about in class and fulfill a humanities requirement. The trip also offers the opportunity to learn French.
"There is no language emphasis on this…however the place that we're going to be staying, the organizers will have French students that want to be international hosts," Kunz said. "So there is an opportunity to interface with the French."
Requirements include being 18 years of age, enrollment in Art-211 and a minimum 2.0 GPA.
The deadline for application is April 15, 2013. However, there are a limited number of spots and it is first come first serve.
There is a wait-list, but acceptance is not guaranteed. You may also apply after the deadline if space is available. The tentative total cost is $6,000 for resident students and $7,000 for international students.
"The program fills up very quickly," said Smith.
Smith added that while learning art history is great, students will benefit from the experience by having a better perspective of the world
"I think that it's very important to learn another culture," Smith said. "The world has been increasingly globalized. Life changes to live in another country. Students [who have studied abroad] came back to the U.S. more sophisticated and open minded."
If you are interested, the last information meeting for the trip will be held at 4:30 p.m. Tuesday Nov. 13, at the Luria Library conference room. The meeting will provide a general overview of the program and specifics about housing and flight information as well as a chance to meet students attending.