Summer has come to an end and The Channels has a new editorial board for the Fall semester. As we prepare for this season's work, the editors hold onto their last bit of summer by recalling some of their favorite moments.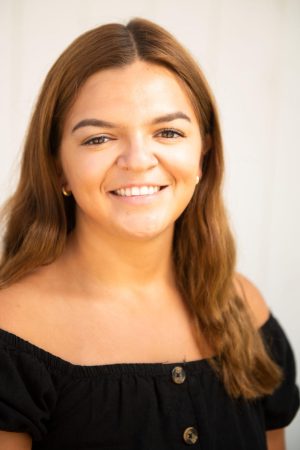 Melissa Garcia, Editor-in-Chief
Waves were crashing against the boat as we sailed through the Pacific Ocean en route to the arch of Cabo San Lucas. This made the ride bumpy at times, but that much more exciting. Over the summer, my family and I spent a week in San Jose del Cabo in Baja California Sur, Mexico and my favorite experience was going on a sunset cruise with them. When we first got on we were greeted with refreshments and music playing as we found our way to sit on the second level. We then enjoyed our self-served tacos with rice and beans while the same playlist repetitively played. Afterwards, my mom and I headed towards the front of the boat where we danced to the song YMCA. By this point, we had finally reached the arch. We began taking many pictures with it from all levels and sides of the boat to make sure we got the perfect shot. At this moment everything felt surreal to not only see the arch, but to be in the middle of the ocean and have a view of the whole city on the other side. 
Story continues below advertisement
Jenna McMahon, Photo Editor

The hot summer sun was beating down as friends were laughing while filling water balloons and smack talk was being tossed around. My favorite memory from this summer was when we had a goodbye party for one of my roommates who was going off to Penn State Law. Her one request was that we have a giant water balloon fight before she left. The second she made this request I sent out a text to rally the troops letting them know the plan. The day came and all of our friends met at our apartment to prepare for battle. The water balloons were filled and ready to go just in time. We carried them all to an open space right near our complex and as soon as we were all ready someone shouted "everybody for themselves" which started the chaos. From then on, it was all fun and laughs while water balloons flew at people from every direction. After all the balloons had been thrown, we ordered pizza and then decided, since we were already drenched, to go jump in the pool with our clothes on. It was the perfect end to a perfect summer day.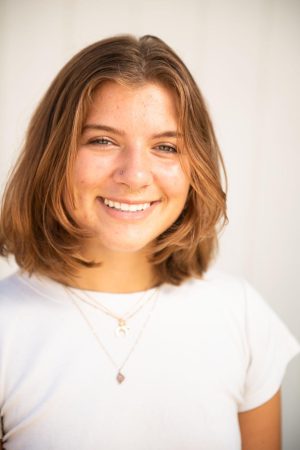 Yarrow Hogan, News Editor
My most treasured memories this summer happened out of the truest spontaneity. No real obligations or being tied down to homework or classes, my best moments this summer were unplanned adventures. One morning in June, I woke up leisurely expecting a normal day. I sat down on my couch with some coffee and casually asked my roommate "what should we do today?" After a short banter, we packed a bag and started our four hour drive up the coast to Pinnacles National Park. There we spent the day happy as can be scurrying up mountains and hugging big rocks at the top of cliffs. The following weeks were spent driving up to the mountains and sleeping in the bed of a truck or finding new beaches to sunbathe at. My big hurrah of this summer was another unprompted trip, however, this time we embarked by airplane to Sayulita, Mexico. There we spent everyday doing something new, getting caught in tropical storms and hiking from one town to the next in the sweltering heat of the jungle. My last and final anecdote happened right before the new semester. After a beautiful sunset one night, my friends and I decided to drive to the Sierra Nevadas. At 9 p.m. we packed her dog into the back of my car and drove 5 hours to Kings Canyon arriving at 3:30 a.m. Waking up to mountains, streams, rocks, and lakes, we drove back home as the red morning sun kissed the top of the mountains. The best memories, in my experience, come from planning nothing at all but making the most out of the time you have.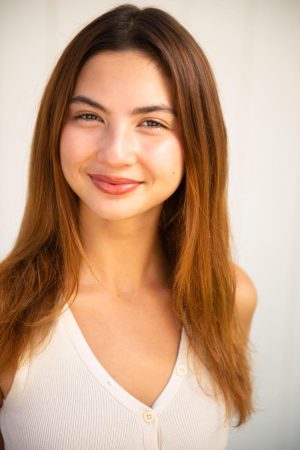 Sunny Silverstein, Opinion Editor

This summer was honestly so much different than any of my other summers. This summer I didn't travel or visit any family, I stayed here in Santa Barbara and worked. I spent a lot of time with myself which forced me to pick up new hobbies and learn to enjoy my own company. I met a lot of new people and went to some new places but my favorite thing I did this summer was go to a free concert with my best friends. On May 18, YG played at Stanford for free and it was such a fun experience. I went with four of my best friends and we got super close to the stage. I even touched him! It was so fun and he put on an amazing show, performing all of my favorite songs. After the concert, we all went back to our hotel to eat while talking for hours on end. We stayed up so late talking that we were able to watch the sunrise from our hotel balcony. It was a beautiful moment to finish off a crazy weekend that I was grateful to spend with the people I love.