After a solid stretch of hitting and fielding, Sophomore baseball star Wesley Ghan-Gibson was chosen as Athlete of the Week by The Santa Barbara Athletic Round Table.
Ghan-Gibson, a Santa Barbara local, reached base 10 straight times he came up to bat with City College and recorded five hits against Cerro Coso College in a 12-5 win.
"It feels good," said Ghan-Gibson. "I'm proud I could represent my team."
He was productive with the glove as well not committing a single error as shortstop.
Story continues below advertisement
"Wes has become a presence in our lineup and continues to be great with the glove," said City College coach Jeff Walker.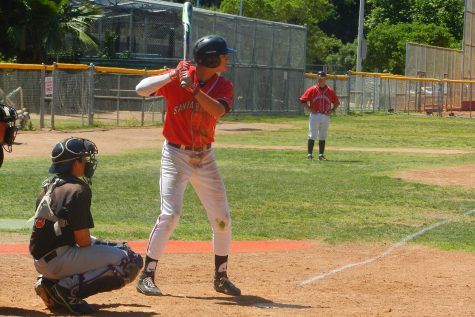 Ghan-Gibson played three years of varsity baseball for the San Marcos High School Royals. As a senior, he led his team in batting averages, hits, home runs and runs batted in.
He's been just successful as a Vaquero, hitting his first college career home run last season in a home win against Ventura College.
Ghan-Gibson's leadership and work ethic is truly noticed and he has the upmost respect from his teammates and coaches.
"He is always working to get better," said freshman teammate Jake Holton.
"I feel more confident at the plate," says Ghan-Gibson referring to his approach this year compared to last year. "I'm trusting my swing."
The Vaqueros won their games in a comeback fashion and went undefeated the week he was awarded Athlete of the Week. Ghan-Gibson certainly played a huge role helping lead City College to those wins.
"I want to continue to make plays and have quality at bats for my team," said Ghan-Gibson.
City College is currently 14-9 and 5-2 in conference play. They will host Ventura on Tuesday, March 28, at 2:30 p.m.