Watching as 'savages' turn her Isla Vista home into Helltopia
Channels Opinion Pages | STAFF COLUMN
Shattered glass and beer cans covered the street, and I watched from afar as police used batons to tame the drunken savages who were destroying Isla Vista. How I could call this place my home?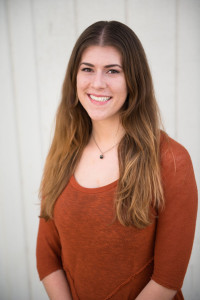 Isla Vista is known for being a party town, but nobody was prepared for the chaos that would unfold during Deltopia 2014.
My day started as I left my apartment and headed to work around 11:30 a.m. The streets were already filled with shirtless guys and bikini-clad girls armed with cans of Coors Light and handles of SKYY Vodka.
I made my way to my car, only to find the private lot jam-packed with cars. Since I was unable to maneuver my white 2008 Jetta through the crowded complex, my roommate dropped me off downtown.
She picked me up from work around 6:30 p.m. and we headed to our friends house on the 6700 block of Del Playa Drive. After shoving our way through swarms of drunken Deltopians, we finally arrived at our destination.
The crowd was still mellow, and people were enjoying the warm spring night. Police circulated the streets waiting for any sign of misconduct.
People became rowdier as the sun went down and I watched from my friend's balcony as partygoers jumped on cars parked along Del Playa.
In the distance, I noticed a man resisting arrest. He swung his backpack and nailed a cop directly in the head.
The sea of people turned sour within seconds. They turned into animals and began throwing bottles and bricks at police, and the police retaliated. The sound of rubber bullets hitting parked cars and buildings filled the streets.
A full on riot began, and some people started to leave the scene, while others only became more destructive. People chanted "USA" as they smashed car windows and slashed tires. Small fires blazed throughout the street and people paraded around with uprooted stop signs.
I heard somebody yell, "Here's a brick to throw at the cops! I don't even go here, I'm just trying to help you guys out."
Police used plastic shields to separate the crowd. Confused partygoers ran around like chickens with their heads cut off.
Police yelled for the rioters to get back, which only seemed to anger them more. Unable to quell the crowd, they were forced to use more extreme methods.
Innocent victims panicked as tear gas canisters hit the road and fog filled the air. People ran around with tears, spit and mucus streaming down their faces. A man with a bloody gash on his forehead screamed in agony, desperate to find a safe haven.
Even more herds of people began to flee the scene as flash bomb grenades desensitized the crowd with ear shattering bangs and flashes of bright light.
After an hour of riot watching, it was becoming too much for me to handle.
Deltopia was supposed to be a fun spring celebration, but instead turned into a destructive riot. Unfortunately, assault, burglary and vandalism have become normal here.
Isla Vista has the potential to be a beautiful beach town. It's time that it stops being a place of fear, but rather a place where we can feel at ease.