The single worst day for singles
Channels Opinion Pages | STAFF COLUMN
Valentine's Day, the day we love to hate and hate to love, came and went. From a single woman's point-of-view, we should start calling it "Lonely Singles Day."
Apparently, Cupid's arrows decided to miss me this year too, and I was single and lonely again. I could sense Valentine's Day approaching long before the actual day occurred, and it was coming for me.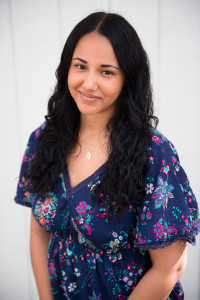 Trust me, I tried to ignore all that it implies, but this holiday was simply impossible to miss. The decorations, flowers and chocolate swept over the city like a tidal wave and struck me the minute I tried to leave the house.
One of the options would've been to simply realize defeat, surrender to the powers of Valentine's Day and start the search for my own Mr. Valentine. But I failed, and instead it embraced me and evoked this scary thought that haunts me every year on this very day, "I will die alone."
It might seem ridiculous to feel lonely about such a thing, but honesty is the best policy. And the truth is that this day feels horrible to be single on.
I've had conversations with people who just can't understand where these thoughts came from. Comments hailing from friends stating that "it is not that bad, just another day of the year," "Don't make such a big deal out of it, and stop feeling sorry for yourself," or the worst of them all, "You are loved by so many people, don't forget that!"
Trust me, I've heard it all, and none of it ever increased my mood, sadly just deteriorated it. The ironic part is that the advice I got mostly came from people in a relationship, who personally I don't think were entitled to give such advice, simply because they were not single on this day.
Maybe Valentine's Day wouldn't be such a big deal if couples stopped bragging about how "unbelievably perfect" their day was. The saddest part is that Valentine's Day mostly felt like a competition between people who bragged about what they got from their spouse, where they went, and who's more in love with whom.
On that day, a lot of single people would've liked to enter that contest, but unfortunately most of them couldn't because they hadn't found the right one yet, or not even "the right one right now."
Many people would argue that there were actually several fun things to do on Valentine's Day despite being single. Several companies arranged fun events where singles could meet and socialize, or perhaps a dinner and a night out with some friends could've worked as a comfort.
The key for not feeling lonely on that particular day would've been to interact with people. But just like most of us I never listen to my own advice.
This year I spent my Valentine's Day in a traditional way; on my sofa, wearing my pajamas while watching a romantic comedy. But don't worry; I wasn't completely alone, because Mr. Ben and Mr. Jerry accompanied me.
It might seem like a cliché that I practically drowned my sorrows in ice cream, but so be it. Next year might be the year I find my Mr. Valentine to enter the race with. But until that moment, I will continue on just being my happy and single self, filled with my love-hate emotions toward "Lonely Singles Day."