Opinion: Armed guard would make SBCC safer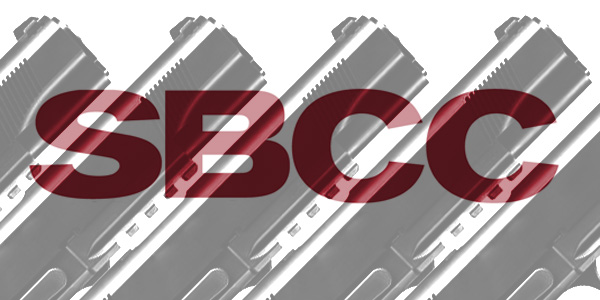 City College has been vulnerable and underprepared in the event of a natural disaster or violent incidence since its inception in 1909.
More than a century later, we are still at risk. Weapons have developed and it is security's responsibility to follow suit.
We have a campus security department well versed in petty crimes such as theft and marijuana. Our security officers need to carry firearms or appoint someone who can. We shouldn't be helpless if an active shooter attacked the campus.
Erik Fricke, director of campus security, said that when City College was founded they "didn't feel there was a need" for guns on campus.
The most frightening fact is if an active shooter came on campus right now, we cannot go into a college wide lockdown because faculty aren't given keys to their own classrooms. A potential shooter could roam from building to building undeterred.
The college recently started a campus-wide project to put keyless electronic locks on over 1,600 doors on campus. If necessary, the campus would be able to go into lock-down within seconds of a command from the Superintendent-President or the Campus Security Office.
It is admittedly a step in the right direction. However, the completion of this project is undetermined and there are no fail-safes to ensure its success.
Fricke has stated that they would simply "take the shooter out." But how would this be possible without an armed officer?
"We're limited in our ability to handle [violent] incidents," Fricke said. "We would be relying on the local law enforcement in responding and taking care of the incident."
Relying on the Santa Barbara Police Department has been successful for the college in the past and it is still the primary number we call if things become uncontrollably violent.
According to an SBPD official, the response time to a priority one situation (one in which lethal intention is involved) averages six minutes. However, it takes seconds to unload and reload a magazine. Even a few minutes in response time could result in countless fatalities.
15 lives were lost at Columbine High School in 1999. The response time was five minutes.
Four people were killed at the University of Arizona in 2002. The response time was six minutes.
33 lives were lost at Virginia Tech in 2007. The response time was three minutes to arrive and five minutes until law enforcement was able to enter the building.
Three people died in 2012 when a man, armed with a bow-and-arrow, came to Casper College in Casper, Wyoming. The school went into lockdown as students received alert text messages within two minutes of the incident and teachers spread the word by mouth.
27 people, including young children, were shot down on Dec. 14 last year at Sandy Hook Elementary School. The response time from the first call was 20 minutes. Prior to this, a new security system that required visitors to be buzzed in had been installed. The shooter shot through the door.
Tragedies like these should never happen. Unfortunately, humans have not yet progressed passed violence.
With the presence of an armed police force at UCSB, the average on campus response time is two to four minutes. This significantly downgrades the possibility of a shooter rampaging through campus.
Superintendent-President Dr. Lori Gaskin and the Board of Trustees, hired Rob Morales as the full-time Director of Administration Services and Emergency Response last semester. Previously, Lorenzo Zwaal was the director of risk management and community services before his position was cut in 2011.
The re-appointment of this position seems more like a game of rock-paper-scissors than a well thought-out decision. Morales has no prior experience in emergency preparedness and has spent the past nine years as the director of duplicating and purchasing. An outside consultant will train him for his new responsibilities.
The best option would be to save time and hire someone with experience.
Although prioritizing emergency response is a step in the right direction, the college needs to hire a full-time armed officer.
Many on campus have opposed the proposal because it could cost too much. Who would value losing a position or cutting class sections over one's own life?
The country does not need yet another reminder as to why security should be a main priority. How many lives, students and faculty, must be lost before the necessary changes are put into practice?
We see how just a few minutes can be imperative in the outcome of a violent situation when we remember previous school shootings. Having an armed officer saves lives. These shootings could have been much worse.
—