---
With so much happening around the City College community, The Channels would like to offer a single place for the essential information. So we'll be compiling a weekly list of current and upcoming events to keep readers up to date on campus news.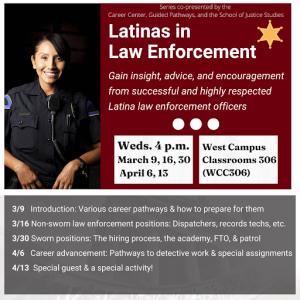 – The Career Center meets in person every Wednesday at 4 p.m., from March 9 to April 13 on West Campus in classroom 306 for the Latinas in Law Enforcement Series. According to the email sent out by the Career Center, these meetings are about gaining insight and advice from Latina Law Enforcement officers. As stated in the flier, this week's event will focus on "Career Advancement: Pathways to detective work and special assignments."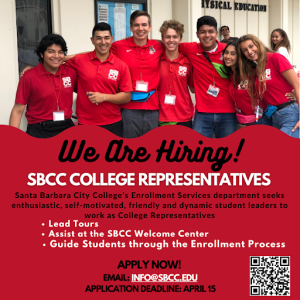 –Enrollment services are currently hiring college representatives. In accordance to the email sent out by Kristy Renteria, college representatives are students of City College who are friendly, enthusiastic, and visible leaders. Representatives will help give tours, assist with technological issues, serve as an information contact for the Welcome Center and more. The priority consideration deadline ends April 5. More details about what the job entails can be found here. Students can submit an application here.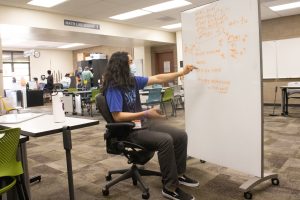 –Free drop-in Math tutoring is available in the Math Lab on West Campus IDC 102. The lab is open as a space to study and learn and get help with math. Their hours are from Mon. through Thurs., 10 a.m. to 6 p.m., and Friday, 10 a.m. to 2 p.m. More information can be found on their website linked here. 
Story continues below advertisement