News Briefs: SBCC is online until Feb. 22, food distribution reopens
With so much happening around the City College community, The Channels would like to offer a single place for the most important information. We'll be compiling a weekly list of current and upcoming events to keep readers up to date on campus news.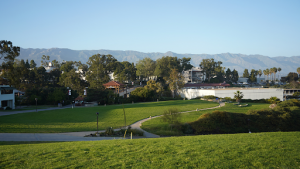 – City College has gone back to remote learning for the first five weeks of the semester, with in-person classes returning on Feb. 22. Certain classes will remain in-person prior to Feb. 22, requiring students enrolled in an in-person class to be tested for COVID-19 weekly. For information on where and how to receive COVID-19 tests free of charge, visit City College's  COVID-19 page. 
-The Basic Needs Center will be offering driv-thru food distributions once again this semester. These distributions will be held Tuesdays from 12 p.m. to 2 p.m. and Wednesdays from 3 p.m. to 5 p.m. in parking lot 5-1 on West Campus. All members of the City College community are welcome to come by and pick up items offered free of charge. 
The Basic Needs Center will also be available to assist individuals with applying to CalFresh, a long term food assistance program that awards eligible students up to $250 per month for groceries.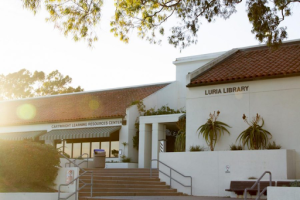 – While COVID-19 is still affecting the City College community, The Luria Library is still offering in-person services. The library will be open and available for in-person services from 9 a.m. to 4 p.m. on Mondays and Thursdays from Jan. 18 to Feb. 17. Along with this, virtual assistance will be available 9 a.m. to 9 p.m. Monday through Thursday, 9 a.m. to 4 p.m. on Friday, and 1 p.m. to 9 p.m. on Sunday. 

– If you're seeking financial aid assistance, City College is offering virtual workshops for those looking to submit FAFSA/Dream Act applications. 
These workshops will be held from the following times: 
Feb. 2 from 10 a.m. – 12 p.m. 

Feb. 9 from 4 p.m. – 6 p.m.

Feb. 16 from 2 p.m. – 4 p.m. 

Feb. 23 from 10 – 12 p.m. 
You can find the zoom meeting here.