College Planning Council responds to SBCC campus climate survey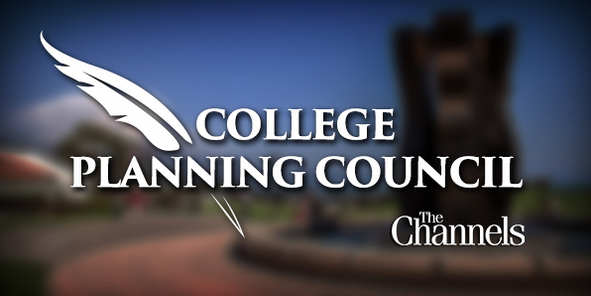 Equity, inclusion and diversity were once again at the forefront of the discussion at this week's College Planning Council meeting.
Since the Campus Climate Survey revealed complaints of inequality between employees and administrators last fall, the College Planning Council's been scrambling to construct a cohesive plan to address it. 
But no one is quite sure how to construct a productive solution to a problem that is so wide reaching as the "campus climate." 
"I feel like just even this conversation is already kind of condemning this great, beautiful idea to committee death," said Economics Instructor Ruth Morales, who is also a representative of the Academic Senate.
Her comments come in light of public comments made by Academic Counselor Gwyer Schuyler at the previous meeting, who warned that if the right action wasn't taken, the administration would lose trust in its leaders. 
The council considered creating additional councils, and set critical focus areas to be attacked, but an uneasiness remained—that the councils with their new positions and formalities will distract from the basis of their formation in the first place.
"It needs to be beyond this committee," said Morales. "I am not hearing nor am I feeling that this is going to be some sort of organizational transformation."
The campus climate is an issue not so easily remedied. The comments show levels of distrust between employees and their superiors, and some feel uncomfortable with their work environments.
"What we're dealing with are peoples' feelings," said Academic Senate Vice President Robbie Fischer. "Whatever we do has to bear that in mind." 
Fischer said that peoples' feelings and sentiments need to be genuinely considered, and it is imperative to Fischer that any new organization is not sidelined, but "integrated into our campus processes."
"Whatever they do has to receive sincere and obvious support from the administration, so that people will know that the administration cares, because that is half the battle," Fischer said.
Morales also said that the burden of the work shouldn't be placed on the shoulders of just a few council members.
"We need to be preaching this everywhere we go," she said. "It should be something that we're continuously bringing up, bringing up, every meeting I go to. How are we addressing this?"
Superintendent-President Utpal Goswami presented a modest list of focus areas for moving forward, as requested by the council at the previous meeting. All of the comments from the climate survey fall into his groups which reveal the diversity of the discrimination.
"Our equity work is not one dimensional, it's multidimensional," Goswami said. "People have to feel that it's working for them."
The CPC will meet in two weeks to continue discussion on equity, diversity and inclusion, and to push forward the advisory council envisioned by Schuyler and the Academic Senate.