Student Equity Committee proposes research and training on equity issues
The Student Equity Committee discussed training faculty members and student leaders on equity issues during its meeting Friday after observing how student success has not significantly increased for many student groups on campus.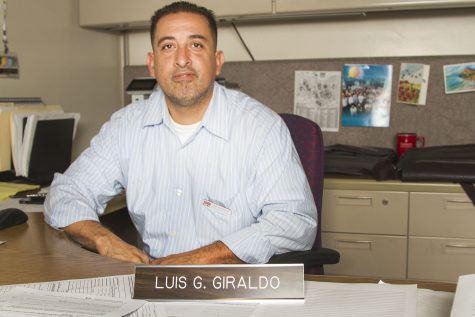 "We have not shown significant progress in terms of success rates for the groups we have targeted," said Luis Giraldo, committee chair and director of equity, diversity, and cultural competency.
To understand which issues the group needs to target, City College's Institutional Research team is hoping to do an "equity research project" over the summer to help make equity efforts more effective, according to Z Reisz, director of institutional assessment, research and planning.
The committee discussed providing training to teachers, administrators, and student leaders (including student government and clubs) based on the college's research conclusions. The training may include implicit-bias self-assessments.
"We have a very diverse student body, and I think that if we don't at least acknowledge the implicit bias that we may have, I don't know how we can serve our students to the best of our ability," said Luz Reyes-Martin, executive director of public affairs and communications.
Academic Senate President Priscilla Butler said that one of her colleagues had a negative experience participating in a training similar to the one the committee is proposing.
"It felt to her like it was saying 'you're a racist,' and it felt very divisive," Butler said.
Giraldo responded by saying that conversations about equity issues can be uncomfortable and that it's important to "invite people in, not call people out."
As examples of programs that aim to address equity issues, he talked about City College's Food Pantry and events like the Food Share, emphasizing that those programs are not only open to homeless students but to all students. 
Giraldo said catering to a wide spectrum of people is important to minimize divisiveness and help make the campus feel like a safe place for all students. Like for most equity issues, there is a spectrum for hunger: Some students have more than enough to eat, while others can barely afford to buy food.
"A lot of students don't realize how few privileges they have, it's such a normal thing that they have lived with for so long," said Joshua Villanueva, president of associated student government.
Villanueva said he thinks training leaders on campus is the best way to combat equity issues.
In 2015, the college set goals within a Student Equity Plan to close five equity gaps: educational access, course completion, degree and certificate completion, English as a second language and basic skills completion, and transfer success. 
The committee measures student success by analyzing data on how its targeted groups do in these areas, which is included within the plan. However, there has not yet been sufficient data collected on new programs like the Food Pantry, so the extent to which these programs have impacted students is not yet known.