City College was selected to participate in the California Guided Pathways Project that will guide students towards a structured educational path from entry to graduation.
"I'm absolutely thrilled with what the college has been able to achieve and I think it is only going to reflect a better learning environment for the students," superintendent-president Dr. Anthony Beebe said.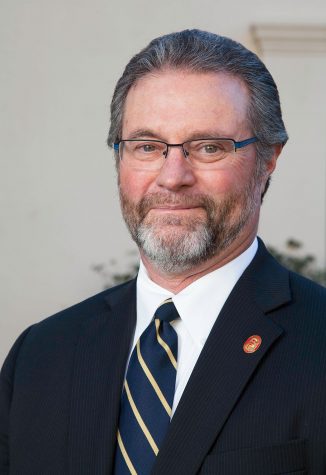 Beebe said he found out about the selection earlier this week and couldn't wait to let City College know. Thursday, he sent an all-campus email, even though he was told colleges should wait to announce it until a formal press release is sent out.
"People worked so hard for this," Beebe said. "Everybody was chomping at the bit wanting to know about it."
Story continues below advertisement
The project ensures quality learning by helping students explore academic options, choose a program of study, and develop a plan based on its program maps.
The Board of Trustees voted to support the project Thursday, Feb. 9. However, many trustees remained confused as to how it would help City College any differently than the college programs already in place.
To help people understand the project, Beebe metaphorically explains City College as a freeway with many on-ramps. The on-ramps represent the multiple programs the college offers to guide students toward success.
"[The project] puts some consistency to those on ramps so it becomes easier for students to be able to get into the college, understand their goals, and be successful in the end," Beebe said.
Executive vice president Dr. Paul Jarrell and Academic Senate president Dr. Priscilla Butler will team up and participate in six two-day institutes, planning and implementing a pathway model customized for City College.