SBCC to shorten Winter Break and gain week before Summer 1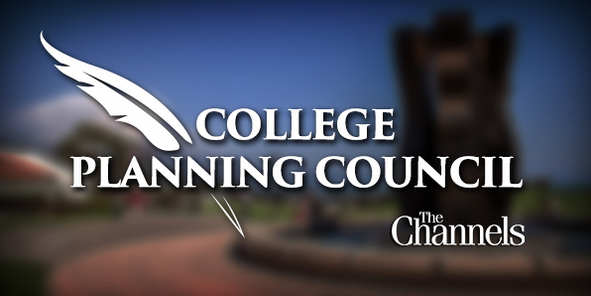 The College Planning Council discussed shortening Winter Break by one week to instead place a one week break between the end of Spring and the start of Summer starting next year.
A student survey conducted in September 2016 asked 1500 students "how important is it for you to have a one week break between Spring Semester and Summer 1?" Out of 750 respondents, a majority vote favored the break between sessions. However, the wording of the question is misleading because it does not include the fact that it would result in losing a week during Winter Break.
Jackson Hayes, commissioner of sustainability for the Associated Student Government, proposed creating a modified survey that would include the all of the facts so that students are fully aware of what they are voting for.
"That one week might give [students] time to go and see family and other things, and probably make it more likely for them to take summer courses," Hayes said. "I think that's really important because, you know, it's supposed to be a two-year plan here and most students spend about three years here."
"I think if we had more accessible summer classes we could reduce that back."
The student government will create a survey question to ask students and present the results at the next meeting.
The downtime will also give maintenance and information technology time to refresh classrooms and do work while things aren't busy at City College. According to Dr. Paul Jarrell, executive vice president of educational services, there has been significant constraints put on the classified unit since the City College went into the dual Summer Sessions.
"We put together a work group that had members from student faculty, staff and management to look at a calendar we made to try to accommodate all of these issues," Jarrell said.
The same survey question that was asked to students was asked to classified workers. An overall 64.5 percent of the workers who took part in the survey said the one week break is either very important or somewhat important.
Dual Summer Sessions are beneficial to students trying to graduate and move on to a university in a timely manner. The break could help give them time to collect themselves and allows teachers more time to prepare their summer class schedules.
"It appears that from the student perspective, the week break is beneficial, [and] from the classified perspective, the week break is beneficial." Jarrell said.