The City College student trustee is constructing a policy to provide multi-stall, gender neutral bathrooms on campus to further support the college's approval of Title IX regarding gender equity.
City College currently has two single-stall, gender neutral restrooms. Though this is an option for students, Student Trustee
Emily Gribble does not believe it's enough.
"If it were up to me, all bathrooms in the United States would just be unlabeled," Gribble said.
Story continues below advertisement
Though Gribble understands we're not exactly there yet, she believes at least one multi-stall, gender-neutral bathroom on each side of City College would be a step in the right direction for equality. She also believes there should be one on each of the Schott and Wake campuses.
During the Student Senate meeting Friday, some officers expressed their concern with privacy in terms of having restrooms where everyone would have access.
"There are big gaps in between the stalls in the women's restroom now," Student Advocate Adriana Kaleja said. "I would feel uncomfortable sharing a bathroom knowing any guy could possibly see me [in the restroom]."
Maggie Hodgins, commissioner of clubs and organizations, agreed.
Though Gribble recognizes her fellow officers' feedback, she believes there is more good behind this idea than unsafety.
Because President Trump revoked the Obama-era policy that allows transgender students to use the bathroom at which they identify with, it caused a bad rhetoric behind the term 'gender-neutral restroom,' Gribble said.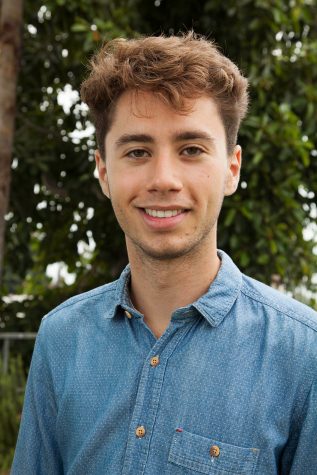 "There is so much misinformation behind the idea of gender neutral bathrooms," she said. "This process is all about education."
President Dylan Raiman agreed and reaffirmed that this would not just allow transgender students to feel comfortable in having
an equal place to go, but added that there are also students who may not identify as either gender, in which case this would also better accommodate them as well.
The student government will have a petition around campus to allow students to endorse the policy.
Though the policy is still being constructed, Gribble hopes to have the language finalized to present at the Board of Trustees meeting on March 23.