Senate lists 6 changes necessary for summer-session success
The Academic Senate agreed on a set of conditions at Wednesday's meeting, thinking it's necessary for the success of the dual-summer sessions.
The senate voted in support of continuing dual-summer sessions at last Wednesday's meeting, but with the condition that major changes will be enforced.
"We approved the two-summer session calendar for 2017, and we did that with the understanding we have about the impact it has on our college and programs," said Academic Senate President Priscilla Butler.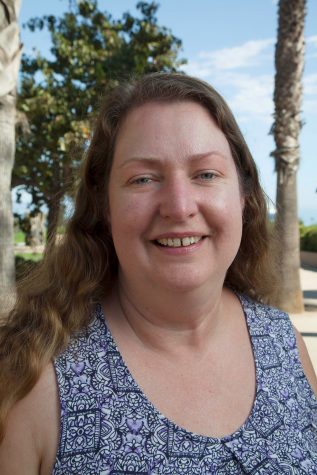 The senate developed and perfected six changes, which they say are crucial to help staff, faculty and the declining student body succeed throughout the six-week semesters. The senate approved the dual sessions, acknowledging that while doing so benefits the students, it challenges faculty, staff and administration because of a lack of resources and preparation time.
"We need to take some responsibility for some issues that have arisen," said Sen. Kathy O'Connor, division representative of physical education. "We can't throw all the blame and responsibility on administration to fix everything."
Butler brought seven recommendations to the meeting, which were created by several senate members. After a meeting full of extensive revisions, the senate agreed on these six resolutions to improve the quality of future summer sessions:
Administration must prioritize providing more resources to administration, financial aid offices and other service areas that are heavily impacted by the two sessions.

Workgroups will be enacted for department chairs and faculty, which will provide guidelines and references to help manage curriculum, and study the rigor of the two sessions.

Starting next year, the academic calendars will be planned at least two years in advance.

Administration and faculty need to continue working together to decide which courses should be offered over summer.

Administration will enforce its deadlines to submit grades.

The senate will form its own workgroup to address issues surrounding quality and workload of summer courses.
All of these resolutions will address issues seen in the past two years of having the dual sessions.
The workgroups will be used as a method of analyze potential improvements for future summer sessions. One example of a suggested improvement includes inserting a week in between Spring and both summer semesters to give faculty, staff and administrations more preparation time.
Butler mentioned, however, it has not been determined what exactly will happen at the workgroups.
The last item focuses on ensuring the rigor and quality of the classes offered in the summer sessions.
A seventh proposed recommendation, which was vetoed, would have allowed deans to enforce a maximum number of teacher load units, also called TLU's. This would have allowed them to decide how many units an instructor could teach during each summer session.
The maximum number of units each instructor should be allowed to take on has remained at the center of a controversial debate at previous Academic Senate meetings.
Senators remain divided on the issue, as the recommendation was vetoed with only three in favor of it and one abstention.
The six resolutions they agreed on will be given to Executive Vice President Paul Jarrell, who was absent from his normal spot at the meeting.
"This is showing the administration that it's not all up to them," said Sen. Gwyer Schuyler, representative for the educational support division.