Grant received for weather station installed in the summer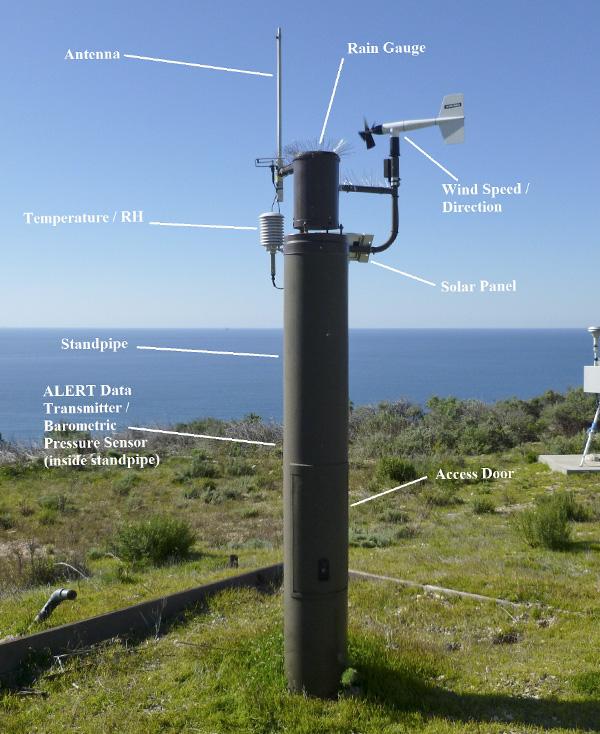 A $12,000 grant was given to the earth and biological science department Monday, Feb. 25, to install a weather station at City College.
The station will be used to help teach geography, astronomy, environmental horticulture, oceanography and marine biology.
"I teach a weather and climate class and one of the things we do is look at weather and climate change," said Geography Professor Michael Robinson. "Climate is more long-term … so what's nice is, over a four month semester you will really get to see some of the changes in temperature patterns and precipitation."
Robinson wanted to install a weather station on campus when he was hired in 2002. Last semester, he finally decided to make the dream come true.
In the beginning of fall semester, Superintendent-President Dr. Lori Gaskin, supported the idea and connected Robinson with the City College Foundation. They helped the department find The Adam's Legacy Foundation, who donated the grant.
"I got to meet the donors and I shared our vision and passion, and they were very, very receptive," said Robinson.
He has also been in contact with the senior hydrologist at the Santa Barbara County Public Works department, Shawn Johnson, who's offered to help with the installation and maintenance of the station.
"The entire weather station will be self-contained, powered by a small solar panel," said Johnson. "A keen interest of [City College] was to ensure that any related data would be able to be shared among many different groups and government agencies."
The data will be sent to the County Public Works as well as the National Weather Service in Oxnard.
"They'll digest the data and make them accessible via the Internet," said Robinson. "Our idea is that we're going to work with [information technology workers] to get it up on the City College website as well."
The station is a standard model, about eight feet tall and will most likely be installed on the green shed by La Playa stadium.
"We'd probably have to do some concrete foundation and maybe some fencing around it," said Robinson. "Once the equipment is here we'll let [Johnson] know and they'll come help us with the next step."
If there's enough money, he's also hoping to get a webcam installed to point towards Leadbetter Beach.
"It's still unclear when the station will be installed," Robinson said. "It'll take a few months but it'll probably be up and running in the summer."