New nanotechnology class offered in spring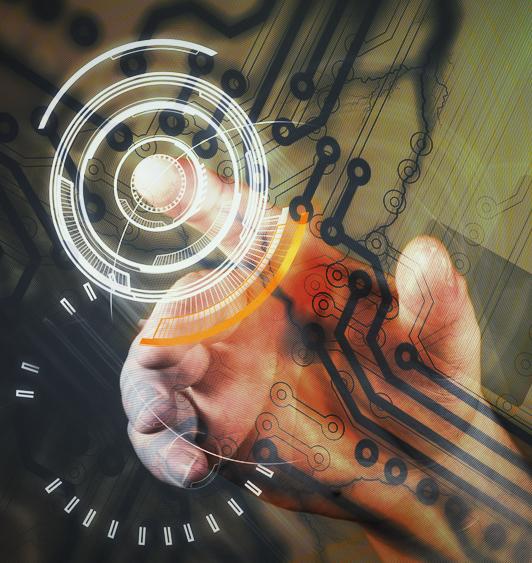 A new four-unit class in nanotechnology, offered in the spring, teaches students about future use of nanoscience for everything from curing cancer to saving the environment.
Eric Bullock, chemistry and physics professor at City College, partnered with UC Santa Barbara on a National Science Foundation grant in 2009, to develop the UC and CSU transferrable course, 'Nanoscience in Society.' The course is based on his personal experience and research.
Nanoscience is technology built by pieces smaller than the eye can see. It's about observing and manipulating matter at the atomic level and according to a study by Institute of Physics, it can in the future be used to cure cancer and solve our world's energy problems.
"As a global community we are facing some pretty serious environmental situations so one of the major points is, how are we going to attack this problem?" Bullock said. "Can we use technology to help us avoid catastrophic climate change or use nanotechnology to develop new energy technologies that are green?"
The class had its first run last spring. Students got to go on field trips to research labs and create particles out of gold and solar cells out of raspberries or donuts. They put the solar cells out in the sun and measured the current it produced.
"I would recommend the class," said Arant. "It's good to get people aware of [nanotechnology] since we will be using it a lot in the future."
Bullock explained it's not like any other science course. He wants students to learn the positive and negative sides of nanotechnology and help them become more informed about current issues.
"Nanotechnology is here to stay," Bullock said. "[In class] we look at the data on what we are doing with our energy sources right now and how it's effecting the planet, all with an eye towards trying to solve the really big problems."
For seven years, Bullock worked as a scientist for his own nanotechnology research program in Switzerland before he went back to the U.S and decided to start a career in teaching.
"I had this knowledge and this background and I really wanted to get the opportunity to teach it so students could get the advantage of my experience," he said, "but I didn't know how to do that until the opportunity came up with UCSB."
Bullock collaborated with dean of educational programs, Marilynn Spaventa, and UCSB to write a grant proposal called Bringing Nanotechnology and Society Courses to California Community Colleges.
"It was modeled on a course that UCSB students had been teaching," said Spaventa, "But how we could deliberate it for community colleges so that it could be transferable, which is always tricky."
The next step is to incorporate topics in nanoscience and nanotechnology into already existing chemistry and physics classes at other Community Colleges in California. Bullock has been talking to several professors who are positive in introducing it to their students.
"It's hard to do that because the courses are usually already full and it's expensive to start a new class but everybody wants to do it somehow," said Bullock. "We did come out of an enormous budget situation which slowed us down but we will be presenting what's going on in the course to a larger community."
'Nanoscience in Society' can be registered at sbcc.edu in the Class Schedule for Spring 2013 under Physical Science. The class requires an algebra prerequisite.