Editor's List: Remembering our loved ones for 'Día de los Muertos'
The Channels Art Pages | Editor's List
"Día de los Muertos," or Day of the Dead, is celebrated from Nov. 1 through Nov. 2 in the United States. This holiday celebrates the lives of the departed. It originates from and is mostly observed in Mexico but has grown to be a custom here in the US. The festivities include making an altar for loved ones and decorating it with pictures, sugar skulls and marigold flowers, as well as some of the items they enjoyed during their life. These offerings or "ofrendas" left on the altars usually include food and beverages but are open to placing any items correlated with the person. While death is typically associated with grief and dark colors, Día de los Muertos celebrates the life of those who have left us with laughs, bright colors and fond memories. For this Editor's List, we gave the option for our staff writers to include their family members. 
Here at The Channels, we remember those who are no longer with us. Which means they are never fully gone.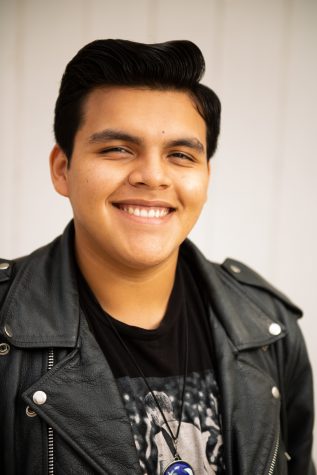 Rodrigo Hernandez, Editor-in-Chief
Leobardo "Leobas" Rodríguez
Growing up, I didn't really have grandparents. Coming from a large family with almost two dozen uncles and aunts, my grandfather, Leobardo Rodríguez, was the only grandparent I had by the time I was born. Since he lived in my mom's home state of Tlaxcala, Mexico, I only saw him twice in my childhood. Once I got older, I was able to travel to my mom's hometown of Zumpango. Where my grandfather had his ranch and raised eleven children, later raising two more after my grandmother died in 1990. The times we had were few and far between, but I cherish every second spent with him. When he died on April 20, 2020, I was unable to attend the funeral due to the COVID-19 pandemic. I plan to visit him again soon, even if it is at the cemetery.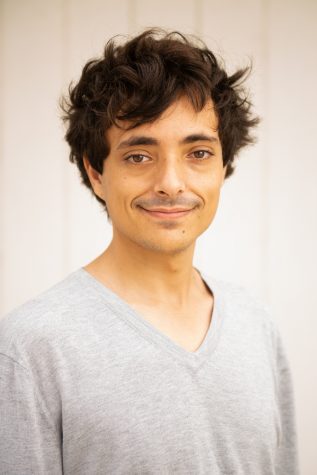 August Lawrence, Opinion Editor
Betty Goldstein
My grandmother, Betty Goldstein, lived with love, decadence and merriment. She taught me to cook Cajun style and, at age 11, introduced me to my favorite film, "The Graduate." As a midwest gal, she grew up on fine, creamy southern dining and watching the LSU Tigers and Saints play football every Sunday. Grandma moved to New Orleans when she was very young and quickly developed a love for the local jazz scene and movie houses. She started Woolner Brothers Production with future husband Lawrence Woolner and his brothers, financing and distributing classics like "Attack of the 50 Foot Woman" and "Kingdom of the Spiders." Grandma told the best dirty jokes and one-liners. She built a community around her and was always loved by all who had the pleasure of meeting her. I miss my grandma and remember her with affection.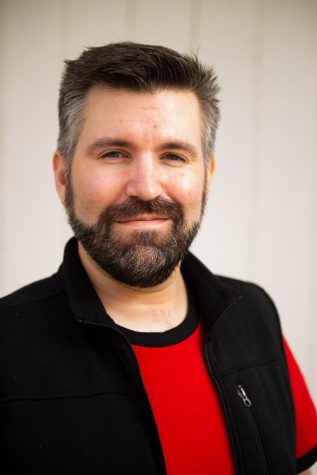 Eric Evelhoch, Sports Editor
Sam Jankov
I remember growing up in Michigan, anticipating the weekend to talk on the house phone with my grandpa about hockey, and what was in the week's Hockey News — he'd gifted me a subscription. When we moved to California, it felt special to sit in his and Granny's den and just spend time listening. It's funny. I didn't know that my grandpa had a professional pitching tryout with the Cleveland Indians. I later learned that he was an elevator maintenance specialist. All these things about his day-to-day life weren't shared until he had passed. But in a way, that makes me appreciate everything all the more. One of the biggest reasons why I decided to return to school during the pandemic is because he often spoke on the importance of earning a college degree. When I saw the Kings win the Stanley Cup for the first time in 2012, I made sure that I wore one of his wristwatches. I wish I got to know my grandpa better than the telephone conversations we had as I grew up. But in a way, I remember him every time I go to Staples Center to see his Kings, and when I visit family.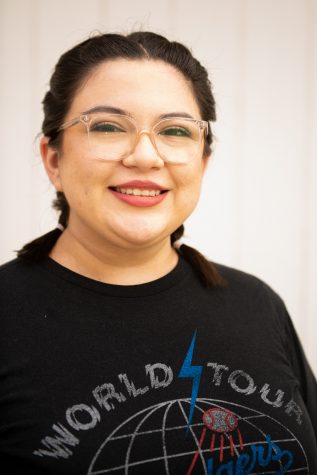 Bianca Ascencio, A&E Editor
Leopoldo "Polo" Ascencio Sr.
My abuelito was a stubborn, grumpy man but he taught me about one of the most important things I know, baseball. Whenever I would visit Tijuana I would stay with him and my grandma, or "abuelita." Though he was a man of little words, it was nice knowing he was always there. During family parties you would catch him leaning up against the grill, or "asador," just observing everyone. We did buttheads when it came to sports since we were always rivals, including Club América vs. Chivas de Guadalajara and Los Angeles Dodgers vs. the San Diego Padres. I keep the memory alive by telling my little cousin stories of him and enjoying baseball over mini powdered donuts in his memory. Something I learned years after his passing was that his hometown nickname was "El Cabezon," or big head, and having big heads is something many of us in my family have in common. My abuelito is someone I can't help but think about every baseball season. I miss him a lot every day but I know where there is baseball, there is my abuelito. 
Jenna McMahon, Staff Writer
Tom McMahon 
My grandpa Tom McMahon, more affectionately known to us as "PB" (Papa Bear), was someone I looked up to a lot. He and my grandmother, "MB" (Mama Bear), are the reason we have such a loving and caring family — immediate and extended. They owned the local one-screen theater in our downtown area up until his passing. He spent hours at the theater every day and brought my brother and me along all the time. We'd run around, having fun helping my grandpa with small chores throughout the old theatre we loved. Although my grandfather was quite stubborn, he was the most loving, kind and fun person. My mom liked to call him "Mr. Mayor" because he could talk to anybody, anywhere, and always walked away with a newfound acquaintance. He loved us all so much. Because of that, I'm lucky to have such good relationships with my family, friends and so many others in my life. We love and miss you so much PB.