It's that time of the year again, where witches and warlocks are all around and ghouls and goblins can be found. Halloween is upon us and there's no better way to get in the spirit than to settle in and watch some good horror. Whether you prefer cheesy classics, like Frankenstein, or you're more of a new-school phycological-thriller fan, everyone can appreciate a good scare. So tuck in and turn out the light because this is The Channels' best scary movie/TV series suggestions.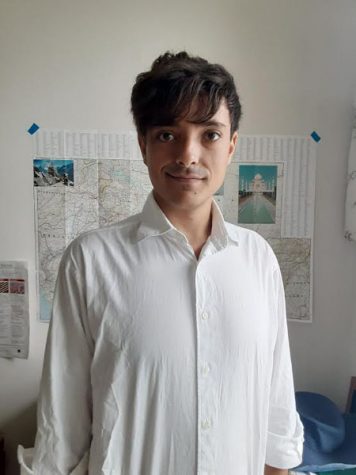 August Lawrence, Arts & Entertainment Editor
'Hot Fuzz' – Edgar Wright (2007)
Story continues below advertisement
At age six I developed a bias against anything 'horror' after being forced to watch "My Bloody Valentine." But seeing "Hot Fuzz" some 10 years later ignited my love of the genre. I first went into the movie only knowing it was a comedy. I was not expecting a gory, buddy-cop slasher. The film follows two small-town constables and their investigation of a cereal killer. "Hot Fuzz", starring comedy duo Simon Pegg and Nick Frost, is the funniest terrifying movie I've ever seen. Whether it's the slow walking killer that somehow manages to catch their victim or the classic "Let's split up" trope, no horror cliche is safe from Writer/Director Edgar Wright. The script is hilariously genius yet gruesomely grotesque all at the same time. The acting is the perfect amount of over-the-top small-town zainy. As always Pegg and Frost are impeccable together and Wright has never done better. If you're a horror/slasher fan looking for the perfect comedic homage, "Hot Fuzz" is definitely for you.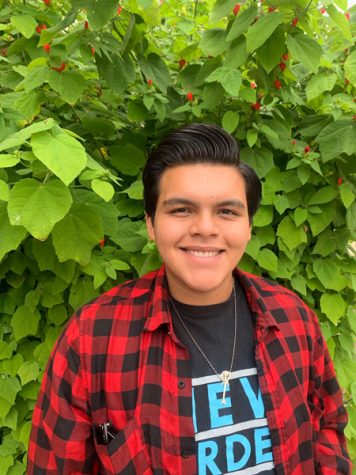 Rodrigo Hernandez, News Editor 
'The Silence of the Lambs' – Jonathan Demme (1991)
Few performances are as memorable and bone-chilling as Sir Anthony Hopkins' refined and cunning character Dr. Hannibal Lecter. Although Mads Mikkelsen deserves praise in his own right for the portrayal of the role on the NBC show "Hannibal," there is absolutely no one who can command the screen and create a sense of dread and tension like Hopkins. For only being in the film for a total of roughly 16 minutes, Lecter is established as one of the most iconic villains in cinematic history. I remember my first experience watching this film at 14, and the sensation of chills running down my spine as Hopkins hissed after the iconic line, "A census-taker once tried to test me. I ate his liver with some fava beans, and a nice Chianti." At the 1991 Oscars, "The Silence of the Lambs" won in all the top five categories: Best Picture, Best Director, Best Actor, Best Actress and Best Adapted Screenplay. It was also the first film, and the only to date, to both win Best Picture and be considered "horror," which only shows its impact on the genre. "The Silence of the Lambs" is a masterpiece in filmmaking, and is an excellent choice to cuddle-up to for the spooky season.
Alloy Zarate, Features Editor
'Wes Craven's New Nightmare' – Wes Craven (1994)
My introduction to the horror genre happened in high school when I slept over at a friends house on Halloween. We were browsing through seasonal movies and she was shocked to hear that I had never seen so many classic horror movies. She named a bunch of movies we had to watch that night and we started with "Wes Craven's New Nightmare." The movie is the seventh in the "Nightmare on Elm Street" series. The film is about the famous serial killer, Freddy Krueger, escaping the film series into the real world and terrorizing Heather Langenkamp, the actress who plays a character haunted by Freddy in the series. My friend fell asleep halfway through watching so I was left alone in the dark. Horror movies are a sacred experience that I reserve for watching on Halloween with friends. I can't remember most of the ones I've seen because it's always either really late at night or I'm really distracted and can't keep up with the plot. But this movie is memorable because I was left to experience it alone. I was literally scared to fall asleep because I didn't want to see Freddy jumping out of the foot of my bed, like he does in the movie.
Desiree Erdmann, Photo Editor
'The Haunting' (TV series)  – Mike Flanagan
'The Haunting of Hill House' (2018)
'The Haunting of Bly Manor' (2020)
I have been a horror genre fanatic for as long as I can remember.  I grew up watching anything horror with my dad. From classics and low-budget indie films to bad studio backed hyped films to films that were said to be scary but were just bad. I'm sure he started me way too young on them but honestly there were no complaints from me, I loved it. That being said, I've watched quite a few and probably have my standards set way too high. A Horror TV show that passes the overly high standards that I have set is "The Haunting," a Netflix anthology series by Mike Flanagan that just released its second season, "The Haunting of Bly Manor." Both seasons are beautifully done when it comes to story and filming. There are many layers in both seasons in the use of delicately intertwined flashbacks and flash-forwards that flow so easily yet the viewer never gets lost. Flanagan is also known to hide many ghosts in the background of most shots while also keeping each set fully decorated with other story-building information. Both seasons are different enough that they don't feel the same, the first relies on more traditional horror movie tropes like perfectly-placed jump scares while the second relies more on the story-building and mind-twisting side.  I don't want to elaborate too much on either season as I feel they are both too good to spoil; so please, if you need something to watch that is just as pretty as it is scary, go watch "The Haunting" series. 
Jacob Frank, Opinion Editor
None of them
I have never been into scary movies, ever since I was a kid. I think it is because I could never get it past me that it was just a movie and it was all for entertainment. Of course I knew it wasn't "real," but they are still happening to "people" and I could imagine it being me. Nevertheless, I could never help but appreciate the ancient art of suspense and mystery. When I was younger, I used to walk up and down the scary-movie aisle at the video-rental store and pick out each scary movie, flipping the cover to read about them on the back. I loved to know what was happening while I imagined a story from the pictures on the front, but I didn't like to sit and live through it. I wanted the story, not the telling. I've still watched a couple movies here and there — like "The Conjuring," "Scream" and "Prometheus" — but I never go out of my way to have my heart drop after some bugged-out, face-melted lady meets my screen with a shrill that would goosebump a lumberjack. It's just not my thing.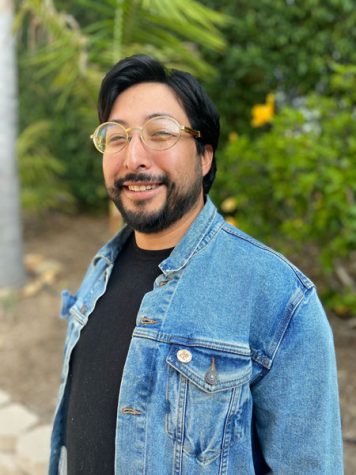 Ryan P. Cruz, Editor-in-Chief
'The VVitch' – Robert Eggers (2015)
In Robert Eggers' directorial debut, he explores the early American phenomenon of "witch hunts" that came to a head with the Salem witch trials in the 1690's. A family struggles for survival after their infant son goes missing, and strange events plague the mother, father, two young children and teenage Thomasin—a young girl whom the family starts to blame for their troubles. The film slowly piles on paranoia as the family projects all their guilt on Thomasin and she becomes alienated as the scapegoat for everything that happens to them. I am fascinated by the hysteria surrounding witches in early America, and this film is able to show how witch hunts began—when one young girl becomes the target of a group's collected fear and paranoia. We feel for Thomasin, who like many young women in America becomes an object of scorn because of others' insecurities. She is one of the only characters that can see what is actually happening, and nobody believes her. This creepy feeling is what makes this movie so scary, and we can see how small cases of witch hunts turned into entire communities persecuting their young women and ultimately killing them due to their own fears. I highly recommend this film for anybody interested in the history of witchcraft and witch hunts in America.