Musical diversity unites students and faculty in joint performance
The Channels Arts Pages | STAFF REVIEW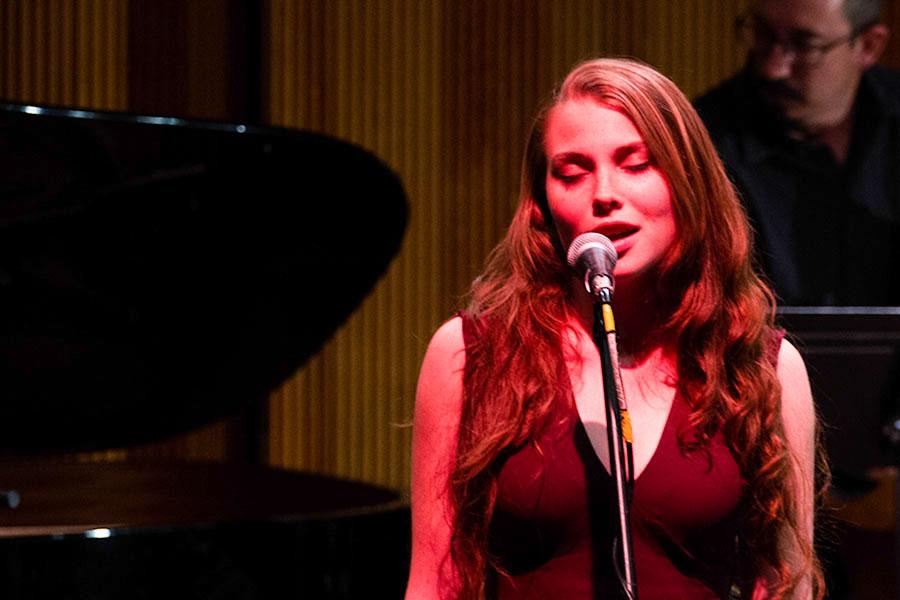 The faculty and students of the City College music department joined forces Sunday night to present "A Celebration of Musical Diversity," an eclectic night of music, at the Fè Bland Forum.
"Our faculty and students get a chance to collaborate," said Tony Ybarra, who organized and performed in the show. "It's a very fun concert for all of us to put together."
For over 20 years, the students and teachers have teamed up to put on the Faculty and Student Concert, highlighting the talents of teachers and best students in the music program, with proceeds benefitting the music scholarship fund.
"The best part is the interaction—not only with the audience, but with each other," student bass player, Sebastian Martinez said.
A flute duet and solo piano piece kicked off the show as latecomers scurried into the City College venue, which held an audience of approximately 100 people.
Up next was a back-to-back performance of seven popular Spanish songs and seven prolific harp duets, followed by Eric Heidner leading the Trombone Choir in a perfect ending to the first half of the show, with Bart Howard's "Fly Me to the Moon."
"I have two words," said City College student, Art Balyan. "Dynamic and soulful."
The second portion of the concert triggered simultaneous head nods and foot taps in the audience with a feel-good, laidback set of jazz music.
The Ben Huston Quintet was all about spontaneity and vibe in their rendition of Armageddon by Wayne Shorter. Trumpet player and teacher Jim Mooy and tenor sax player and student Andrew Martinez were active and engaging as they walked rhythmically across the stage during the performance.
All jazz performances featured epic piano, guitar, trumpet, sax, bass and drum solos, which were correspondingly met by applause before the song was even over.
The Dave Campos Quintet had stunning student vocalists Miriam Dance, performing "Georgia on My Mind," Anna Kasper, performing "Night and Day," and the Ken Ryals and Tony Ybarra Ensemble performed the 1935 Gershwin classic, "Summertime," as their second piece. Audience members cheered and whistled in response to the familiar hit songs.
"It was such a comfortable environment to be in," said audience member, Karena Ryals. "I was dancing in my seat."
The Latin Jazz Ensemble closed the show with some lively music and even "a little flamenco, rumba style" with the incorporation of a Peruvian 'cajón' to create an authentic Latin beat.
The musical selections in the concert gave each student and faculty member a moment to shine. The growth was mutual as teachers had a chance to practice what they preach and learn from their students, joining them on stage for a night of collaboration.
"You work with these people every day," said student pianist, Ben Huston. "They're your mentors, so it's nice to have them looking to you for direction and on an equal basis, it's less forceful and more musical."
The Faculty and Student concert, which was part of the Harold Dunn Memorial Spring Concert Series, provided a perfect representation of the close-knit community that the City College music department strives to be.
The Legends of Jazz Concert will be at 7 p.m. on Monday, April 14, at the Garvin Theater, $15 general admission. This concert will feature all three City College jazz bands as well as a legendary guest performer.