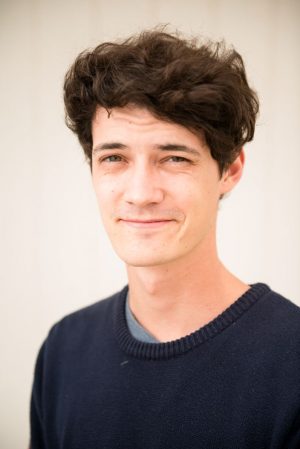 Is Deltopia weekend approaching its final chapter? Let's be honest with ourselves, it is.
As a former short-time resident of Isla Vista, I have experienced the madness that the community is known for and have been noticing the college town finally maturing.
Since Isla Vista's notorious post-finals party weekend hit its final peak in citations and arrests in 2014 when a riot broke out, an overwhelming amount of police authority has been present in the small student community.
Isla Vistians have already lost Floatopia and even Halloween—Deltopia is surely next on the line. Last weekend approximately 10,000 people attended, as opposed to nearly 25,000 in 2014 which proves how steep this decline has been. Although controlled parties have never been favored by the youth, safety has become the overarching issue.
Story continues below advertisement
What's more important, your body or the bottle?
You can imagine the claimed legendary stories I heard growing up in Goleta and attending high school on the opposite side of the bridge.
This year, seeing headlines in the local papers online and hearing friends' takeaways from the weekend is kind of saddening and it's simply not worth attending anymore. What excites people to hear that two handguns were confiscated, 24 people were hospitalized, one student fell off a balcony and strict sound ordinances started at 6 p.m.? Now imagine the years prior to 2014…
Out of the limitations enforced, the sound ordinance starting that early seems the most unnecessary though and is clearly part of officers' efforts in finding every way to gain control of students. Banning loud music doesn't stop parties—all it does is decrease the respect level between the residents and officials.
This year's Deltopia regulations were so restrictive that it seemed to even encourage a lot of Isla Vista residents to get out of town.
Fortunately, the emphasis of keeping it purely local is increasing and less out-of-towners are showing up.
Look at it how you want, but the 2014 riots are the reason why Deltopia weekend has become so regulated and was a necessary turning point. The college town desperately needs to rebuild respectful relationships with the neighboring cities of Goleta and Santa Barbara.
It's important that weekends like Deltopia are kept mostly local because in the past, outside residents from Ventura and Lompoc have lead in arrests during large party events like Deltopia and done the most damage to the Isla Vista community.
Both City College and UCSB students living in Isla Vista having to experience even more difficulties parking in their own neighborhood and dealing with non-locals filling up the streets is a huge annoyance and a major setback to people simply trying to get home. The less out of towners come to visit the more this will become less of an issue.
Even police forces from other Southern California cities are not needed anymore to regulate these parties as has been done in previous years.
Keeping officers local, instead of calling in police department from Los Angeles to as far as San Diego, decreases the paranoia in the air and returns everyone to ease.
Despite the significant amount of the University and Isla Vista Foot Patrol over the years, there is absolutely no stopping students from partying. There will be a point when students will simply celebrate another weekend all together… oh wait, they already do.
UCSB has strived to host alternative events exclusive the UC students so non-residents and I think this will benefit students long-term during this particular weekend.
The fourth annual "The Warm Up" concert and the mini SunFest event proved to be very successful but with additional years and similar events the word will begin to properly spread amongst more students.
The maturity level is increasing and it's going to have a very positive impact on the future of the sunny community. This generation is capable of decreasing acts of rape and physical violence toward one another so at the end of the day, youth's overall health and safety is more important than a weekend dedicated to getting blacked out.
We can still enjoy ourselves without abusing ourselves.