Rising food prices at cafeteria are tough for broke college students
The Channels Opinion Pages | STAFF COLUMN
We've all dealt with it, whether it's buying a energy bar, energy drink or a morning latte.  The SBCC Cafeteria has it all for students. Or you may find yourself eating at an alternative area like Natural Bowls, JSB cafe, or The Buzz Shack.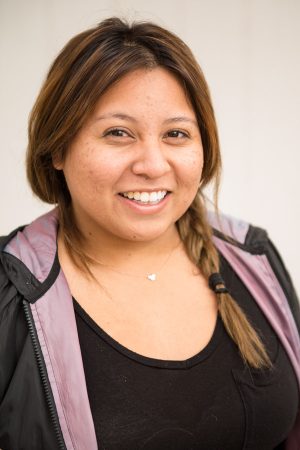 John Thomas Rose

As a full-time college student with a busy schedule it's hard to meal prep and sometimes you need energy just to get through lecture, and let's be honest, "ain't nobody got time for that."
I'm talking about the rising prices of food the campus cafeteria offers students. Recently, certain items increased their prices.
So not only do we now have to deal with tuition, purchasing textbooks, supplies, and parking passes, but higher snack prices, too?
City College's Cafeteria claims to "offer a variety of inexpensive food choices, such as hot entrees and side dishes with daily specials." Most students can disagree with me on this.
It becomes expensive when it adds up at the end of the week or so on. Chicken tenders went up to $3.00 and plus fries, that's already more than $5.00, That's about a gallon of gas.
Fast food restaurants offer two breakfast sandwiches for the price of one at the cafeteria. 711 or other convenience stores offers better deals for students. However, most students don't have access to these cheaper food alternatives while being on campus. Some students end up not eating at all, affecting their performance at school.
Many students aren't aware of the options SBCC has offered for students that are in need of a boost of energy without having to spend money.
The Extended Opportunities Programs and Services offers a $10.00 daily credit for food to students who are part of the program and eligible.
The Food Pantry has been gaining momentum as students have noticed others walking around campus carrying boxes of Cheez-Its and other snacks. The pantry offers different types of food like fruits, veggies, bread, juices for free to any student. The Food Bank of Santa Barbara County donates a variety of goods to feed students.
"I'm so happy I can get free snacks, I'm broke, so this is great," ESL student Maribel Lorenzo said.
It's open for all SBCC students Monday-Thursday 10 a.m. to 4 p.m. Monday, Tuesday, and Wednsday, from 5-8 p.m.. It is located in East Campus Classroom 16.
The Food Share happens at 11:30 a.m the 2nd and 4th Wednesday of every month on the West Campus Lawn.
So, next time you're in need of energy and money is an issue, don't forget the Student Pantry will have your back.