Spanning the globe as the largest non-profit fundraiser of Alzheimer's research, the Alzheimer's Association is dedicated to spreading awareness of the neurodegenerative disease and aiding afflicted individuals and family members. On Saturday, Oct. 14 at 9 a.m., the organization will be hosting the Walk to End Alzheimer's at La Playa Stadium. 
Director of Development Karen Ortiz is heading the Alzheimer's walk at La Playa stadium. "It's really amazing to be a part of something altruistic," Ortiz said. 
Six years ago, Ortiz first became involved with the organization as a volunteer worker. Now, for the past year and a half she has taken on the role of director of development. 
"It's all about community," she said. Ortiz oversees revenue, creating connections, drawing statics and raising engagement with constituents as her prime responsibility. 
Story continues below advertisement
"My mission statement is to help people living with the disease and support the caregivers," Ortiz said. "We want to give people the education so they can better deal with that loss and hardship."
One of the organization's main efforts is to promote risk reduction and raise awareness about the 10 signs of early dementia, conducting online or in-person seminars and programs within communities. Ortiz emphasizes that one of the most impactful focuses of outreach is early detection. By learning the early signs of dementia, caregivers can help their loved ones receive the care and attention they deserve.
After losing her mother to Alzheimer's a couple of years ago, Ortiz's entire perspective shifted. "She had always been so sharp and active, it was so hard to see her decline in the last four years of her life," Ortiz said.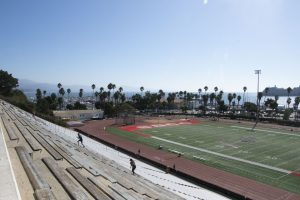 One of her mother's most dramatic symptoms was aphasia, a decline of function in the frontal temporal lobe of the brain that impairs speech. Within the association's programs, this is one of the symptoms that would be discussed and solutions for care would be given to family members.
Yearly, the association holds 600 walks nationwide. Each walk is dedicated to raising money and creating community awareness. Donated money by walk participants is sent to research facilities across the world. Ortiz shared that in recent years, research of neurodegenerative diseases has led the way to discovering and creating medications for early onset that 23% of participants have been responding positively to. This is a leap from just a few decades ago when there was no medication and no cures.
For the walk on Oct. 14, the association has already raised $135,781, just 27% short of their goal. Registration is open for participants until the day of the walk, and the organization is still searching for more volunteers. The walk will be held at La Playa Stadium starting at 10 a.m. with an opening ceremony and live music. Day-of registration will open at 9 a.m.
"We are so grateful to the community for supporting us, from the individual participants in the walk, to the company teams, our sponsors, our volunteer committee," Ortiz said. "We are incredibly grateful to Santa Barbara City College for hosting us."