Dr. Kathryn "Kay" Ogier Alexander, who served as a City College trustee for 45 years and was one of longest-serving board members in the state, died Sept. 28, in her home. She was 89.
"Dr. Alexander was intelligent, conscientious, diligent, responsible and enthusiastic in fulfilling her duties as a trustee," said Dr. Peter MacDougall, former superintendent-president, who served with Dr. Alexander during his 21-year tenure.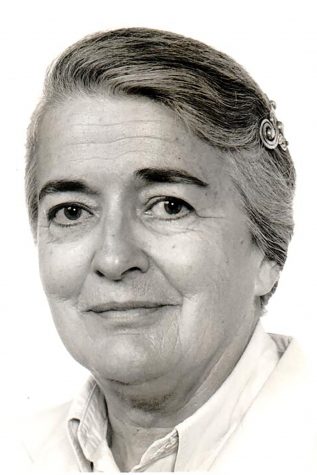 "It was a privilege to serve with her and I will always appreciate the competence, support, dedication, and service she exhibited in working cooperatively with the college's administration, faculty and staff."
In her years of serving the college, Dr. Alexander oversaw the acquisition of the land that is now West Campus. She also set policy that led to the construction of all of the buildings on West Campus, along with modernization of the Bookstore and several other classrooms on East Campus.
Story continues below advertisement
She was recruited to serve on the first ever Board of Trustees at City College in 1965, out of 32 potential candidates. On the board she represented the Goleta and Hope Ranch area of the college district, which ranges from Carpinteria to the Santa Ynez Valley.
In Dr. Alexander's writings she described the challenges the new trustees faced, such as providing enough space for classes, parking and landscaping for the college.
She also negotiated with the city for the shared use of Pershing Park and Los Banos Pool.
Another charge she led was bringing international students to the college.
"I think Santa Barbara wants to be known as a global community," she said in a 2010 interview with The Channels. Having people from different cultures goes a long way to help those born in the state better understand the world, she said.
"Their status is just as good as any SBCC student."
Dr. Alexander was awarded in 2009 for her long-time service by the Community College League of California. The league represents 113 community colleges statewide and rewards trustees who provide dedicated service to their colleges and communities over a long period of time. She was one of only two trustees in the state to be recognized that year.
Born in Pasadena on Oct. 5, 1926, Dr. Alexander attended Pomona College. She married Dr. Harold Alexander in 1949 and later moved to Santa Barbara.
Returning to school at UC Santa Barbara, Dr. Alexander first studied philosophy and then early Christianity and the emerging New Age movement. According to an obituary written by her family, she worked as a teacher's assistant in the late professor Walter Capps' popular course on Vietnam and "found flowers in her mailbox from grateful students."
She earned a master's degree in philosophy and a doctorate in religious studies. She also taught a course on medical ethics at UC Santa Barbara.
She wrote and published widely, starting with "Californian Catholicism," the first book in a series.
She also wrote extensively about the college, including "SBCC: In The Beginning," a history of the college.
Dr. Alexander is survived by her three sons, Clark, Doug and Harold, and daughter Aileen; 10 grandchildren and one great-grandchild.
Donations should be made to Visiting Nurse and Hospice Care in Santa Barbara.