Academic Senate endorses new efforts for free online textbooks
The Academic Senate endorsed the College Textbook Affordability Act at their Wednesday meeting, which would lessen the cost of class materials for students.
Bryanna Siguenza, a representative of the Associated Student Senate, presented information about the act, Assembly Bill 798, at the meeting. The act would give City College a maximum of $50,000 in funding to help instructors move towards using open educational resources.
These resources are teaching materials, such as textbooks and articles, which are free to use because there is no copyright. This allows instructors and students unlimited access to the content, free of charge.
"There is a huge issue here that textbooks can cost more than tuition costs," said Siguenza. "We are concerned that this is a barrier for student success rates."
Siguenza is the main force in pushing towards adopting these resources. The entire student senate is in support of proceeding.
Such resources would not be mandatory for instructors and are already available for use. The act would simply provide funding as an incentive for faculty to use them.
Currently these resources are being used by many institutions, including some Universities of California and California State Universities.
Although the senate supports implementing the act, it brings up several concerns.
"The issue is that we are going to need the human power," said Academic Senate President Dr. Kimberly Monda. "We're going to need to somebody to write the plan."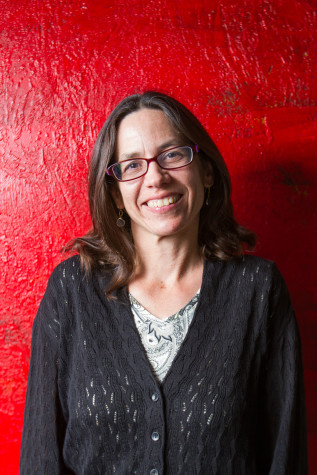 "It's a resource that could be really positive if we have a project manager," said President-elect Priscilla Butler.
Having a project manager in place is seen as necessary for success. Under the project manager, there would ideally be a team of people to help with the process.
The deadline to submit a plan and apply for the funding is in June.
Another concern is that some faculty will not favor the project because it is complicated.
"I don't know if people will express interest if they are imagining this huge amount of work," Butler said. "I think what we need to do is as a first step is find out if there is someone who is really interested in OERs, because this could be a really good opportunity."
Butler suggested considering a team of people to sort through good-quality textbooks that could help instructors planning their courses. This would reduce the amount of the time-consuming research needed to switch to over to these resources.
There is also a concern about digital texts instead of physical texts. However, the resources can be printed out and distributed to classes. This would still cost less than a hard-copy textbook.
The first step to getting funding is finding someone to write a plan and develop a resolution. This would detail how the college intends to move forward with free resources and how the money would be used. 
"The money is just sitting there waiting for people to write plans to get it, and you can pay yourself from that point forward," Monda said. "The initial writing of the plan is just for the importance of the project."