Video: Security hopes to reduce skateboarding on campus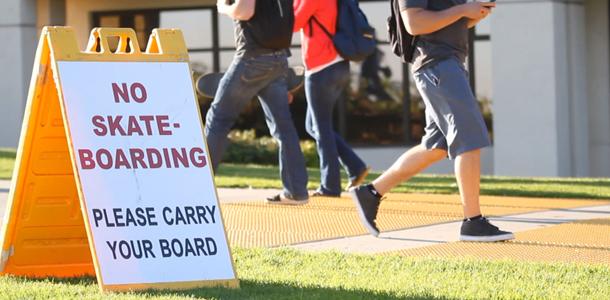 Gabriella Slabiak, News Editor
February 8, 2012
The college extended it's effort in reducing the amount and speed of skateboarders on campus after numerous complaints.
Besides the signs that are put up around campus, there are now yellow warning pads installed at different locations where elevation differences could increase the speed of wheel-carried vehicles. Two of the spots are at the ends of the bridge between West and East campus—one of the most high traffic areas.
The purpose of the pads was originally to warn visually impaired people that they are entering high traffic areas.
Installing the pads cost the college approximately $18,000.
According to Erik Fricke, director of Campus Security, there have been serious injuries related to skateboarding around campus.