The year was 1969, and a fanatical oil spill had plagued Santa Barbara's coast. It was so drastic that it was coined as the country's biggest oil spill at the time. The glassy waters turned black and murky, and precious marine life was being washed on the shore along with loads of tar in the tides. 
What had once been picturesque was now a disaster, too devastating to look at. A lightbulb quickly turned on as the economy realized that with their ever-flourishing industrialism and their mechanical modernizations, precious lands, and everything in them, were progressively decaying. This monumental event sparked an even more monumental movement.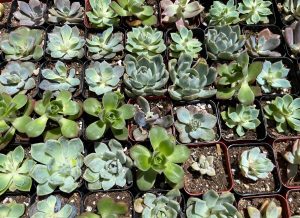 In 1970, a team of activists, rallied by Gaylord Nelson, a Wisconsin-native environmentalist and the founder of Earth Day, began a march across the country in order to gain more awareness for the issue, and provide an incentive to take better care of the planet. They paved a worldwide revolution, which is now commemorated annually on April 22.
"We have a very special relationship with Earth Day here in Santa Barbara, as the origin story…," said Kathi King, a member of Santa Barbara's Community Environmental Council.
Story continues below advertisement
Since then, every Earth Day has been a chance to celebrate this wondrous world called home. Passionate citizens and ecological-based corporations across the globe have done everything they can to prevent further damage to the environment and help it thrive.
Being widely known as the American Riviera, cascaded with palm trees and majestic mountain views, various organizations throughout Santa Barbara enthusiastically come together for this special occasion throughout the month, in hopes of conserving the beauty within its diverse ecosystems. 
The Community Environmental Council, heavily focused on climate leadership, hosts an annual Earth Day festival which informs the community about the importance of taking climate action and promoting sustainability. 
The upcoming event will take place in Alameda Park on Saturday, April 29 and Sunday, April 30 where there will be a green car show, a plant-forward food court, eco-friendly exhibitions and a guest appearance by acclaimed actress and activist, Jane Fonda.
According to King, the CEC believes that the economy can have safe, equitable forms of energy that don't pollute the planet. 
"The Earth Day festival is our biggest opportunity to share that mission…and inspire our attendees to keep moving us toward progress," King said.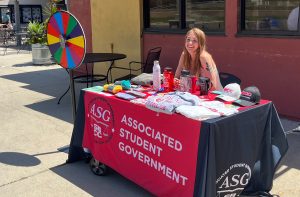 The CEC has also hosted, along with the Channelkeeper and many more committees, a few coastal cleanups to remove trash and waste from the city's beaches and creeks. 
Down the street, the Santa Barbara Zoo organized a free Earth Day observance on April 22 for locals to participate in workshops and raffles, listen to live music and potentially win a tree.
Schools across Santa Barbara county have been doing their part to prevent pollution. 
"We introduce the concept of being aware of our environment," said Kathy Finck, a preschool teacher at Montessori Center School in Goleta. "We reuse and repurpose [materials] and thread that practice throughout our entire curriculum."
The Climate Action Summit by the Community Environmental Council, the Last Chance Alliance Tour, and the Central Coast Climate Justice Network will take place at 10 a.m. on Sunday, April 29, where they will be introducing the Big Oil Resistance Tour. Volunteers are warmly welcome to engage in the event strike on Sunday evening.
According to King, there is no singular, definitive way to preserve the planet. It simply depends on what changes one can accommodate into one's lifestyle. Eating less processed meat, abstaining from using plastic since that is a form of oil, being mindful about recycling, or volunteering to clean up waste on the beach or in the neighborhood could be an affordable way to contribute. King also said that talking about saving the earth and normalizing it during daily conversation is one of the most effective ways that someone can help out. Inclination for effectiveness generates welfare for all.
 "We need to have our empathy be more elastic…if we can start feeling for the people that make our lives more convenient… then maybe that would be a turning point," King said.
Correction: May 3, 2023
An earlier version of this story misspelled the name of Montessori Center School teacher, Kathy Finck. The Channels regrets the error.