From the moment a human is born, a mother is there to welcome them into this world. 
This innate connection to women is embedded into the being of each person, though the vitality of women's roles throughout the world are not always recognized. 
A group that has been historically excluded from positions of authority, the workplace, and politics has continuously fought to rise above patriarchal constructs and institutions that confine women to a level of inferiority under men. 
In light of Women's History Month, women around City College shared their individual experiences in relation to their gender and careers, to provide a unique perspective on what the month of recognition means to them. These women come together to foster an environment where students can excel, find their own community, and begin their career paths. 
Story continues below advertisement
Melissa Menendez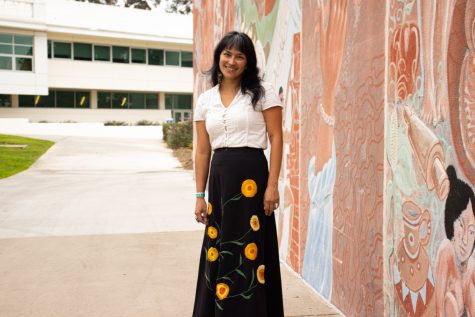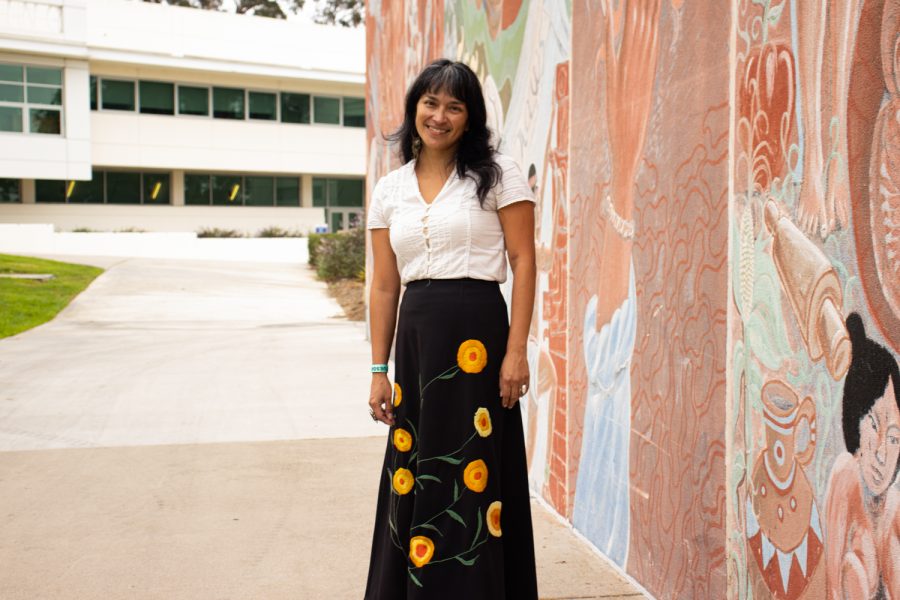 Through exploring the pages of books that enclose the unheard stories of America's history, Melissa Menendez is able to connect with her own life's story and with the students she hopes to inspire. 
Within the walls of her English classroom, Menendez weaves in the words of marginalized authors to break the traditional structure of an English course, which she thinks fails to include the specifics beyond a sugar-coated version of this country's past. 
"I'm hoping to instill in [students] how to challenge that dominant culture of the way to think and the way to write," the first generation college student said. 
As a Latina woman whose studies focused on U.S. literature throughout her educational journey, her identity as a minority in her position has heavily influenced her work at City College. 
Menedez created the program "Raíces: First Year and Beyond," which was designed to empower students through an abundance of resources that will guide them into an exploration of their own identity and connect them with their culture. 
For Menendez, Women's History Month is a time to reflect upon the cultural backgrounds of women across the world and the women in her own life, in addition to it being a reminder that women deserve more than just a month on a calendar to be honored.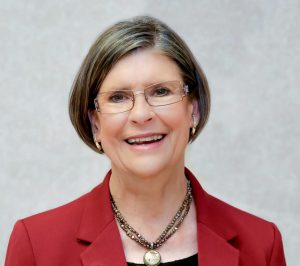 Kindred Murillo 
Walking into her first position as a chief business officer in the community college system, Kindred Murillo was met with the face of nearly 130 men as she stood as one of only seven other women. This dynamic has continuously replicated itself throughout varying points of Murillo's life. 
Growing up in an era where women were secluded to few positions in the workforce and encouraged to remain within the confines of a privatized homelife, Murillo used her ambitious drive to defy the limitations placed on women.
"I was the only woman, often, in sort of a male dominated world," she said. 
As interim superintendent- president of City College, Murillo's goals encompass serving a diverse student body with equitable and inclusionary decisions made by an equally diverse group of representatives. Murillo has found her greatest accomplishments through implementing diverse hiring practices and creating sustainable systems at City College. 
While reflecting on the importance of Women's History Month, Murillo finds empowerment in the activism that has led to women "finally being recognized," and she envisions a future where acceptance flourishes. 
"As we see some of the women rights around the world continue to be violated, I really hope that we keep sending the message to the rest of the world that all people are humans, and that we value humanity regardless of gender, gender identity, race, ethnicity, neurodiversity, disability, that everybody gets to be valued in what we're doing in trying to build a community," she said.
María Villagómez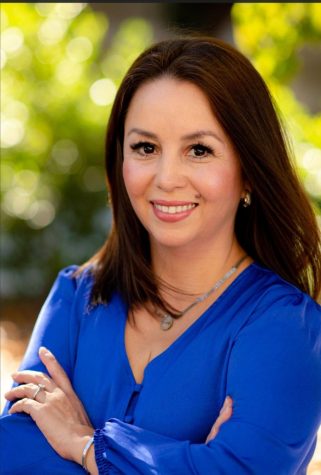 Growing up immersed in a large family of women while being raised by a lineage of single mothers has cultivated María Villagómez's warm appreciation for all of the women in her life. 
She is the first Mexican-American female to serve as the vice president of academic affairs at City College, and is one among the "handful" of other Mexican-American women in California's 116 community colleges in her position. With this, Villagómez feels that she has reached a level of success and accomplishment that she has always aspired to achieve.
"I want for students what I did not have, which is to be open to learning always, enjoy the journey, [and] formulate [their] own identity," Villagómez said.
Through her position, she wants to craft an inclusionary environment where students' diverse identities can be represented among administrators, and their educational journey can be profound and beneficial. 
"Women's history is a good opportunity for us all to reflect upon our maternal, ancestral knowledge and wisdom," Villagómez said. " We should always be thankful for them but particularly during this month because women have contributed so much to society and to raising our children, and whether its as a mother, or as a sister, or as a cousin, as an aunt, as a friend, we innately are predisposed to be motherly and show love."
Deneatrice Lewis 

Through the practice of balancing intersecting identities, Deneatrice Lewis has always remained true to her values despite the challenges she has faced. 
Her integrity and transparency are guiding principles in her work, as she strives to encourage students to experiment with new passions along their educational path and to create a space where their identities can be acknowledged and accepted.
"I want to create this flow of information, this flow of encouragement for people to see beyond where they're at right now and know that they can accomplish more if that's what they want," Lewis, the director of human resources, said. 
She emphasized the importance of having diversity among positions of authority within City College so that underrepresented students are able to relate with the experience of those providing resources for them. 
"Although our journeys are different, the roads that we travel are sometimes very similar," the director said. "We know the benefit of being able to engage and interact with educators and student support services that look like you, that have similar experiences as you, because they can understand the impact of those different identities and the intersectionality of them." 
As Lewis reflects on Women's History Month, she thinks about the historical pathway that women have carved to lead her into this moment now, where she is reminded of all of the accomplishments of the women that make up her family.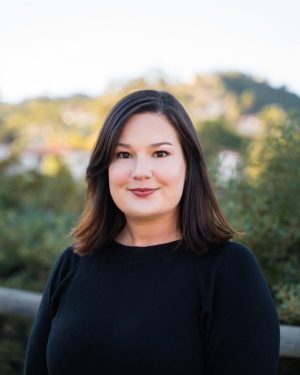 Amanda Jacobs 
Amanda Jacobs has taken a full circle journey in her career, which began with her attendance at City College as a student and led to her position now as director of communications. 
Female mentors have shaped the confidence and strength that has blossomed inside of Jacobs' and have given her the ability to be a mentor to the students she serves today. 
"I've always felt supported in my role in public relations by other strong females who have really mentored me and elevated me to be successful," the Santa Barbara native said. 
Jacobs wants to ensure that women in school feel a sense of encouragement to pursue the careers that they are passionate about, and not feel that they are being funneled away from paths typically occupied by men. 
"I think that we should be supporting women in every area whether that's stem, or art, or theater, or math, or journalism," Jacobs said. "We need to support women in every area, and every occupation, and women need to take up space."  
As Jacobs reflects on all of the strong women that have been guiding forces in her life, she is reminded of the kind of leader and source of inspiration that she strives to be for the students of City College. 
"For me women's history month means honoring all of the important and brilliant work that the women before me have done for me to be able to be who I am today and where I am today," Jacobs said.