The Faculty Resource Center of City College held the final lecture of a three-part series Wednesday to commemorate three of the school's retiring professors.
Several faculty members were in attendance late afternoon in the lecture hall of the Physical Sciences Building to celebrate the merits of their colleagues and find lessons in their lives.
The Lasting Lecture was hosted by Elizabeth Imhof, Faculty Resource Center director. The lecture featured professors Michele Peterson of English skills department, Jan Schultz of earth and planetary science department, and Joe White of philosophy department. All three professors are retiring as part of the Supplemental Early Retirement Program.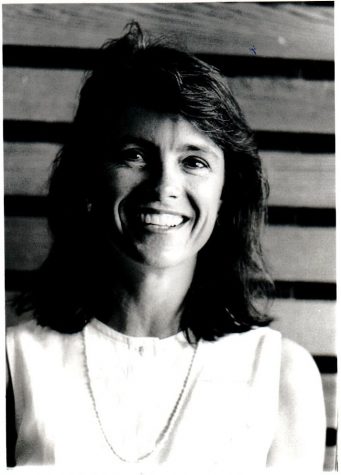 "We thought it was very important to capture some of the wisdom that will be leaving our campus this year," Imhof said. "We have so many dear friends who are going, so we just wanted to have an opportunity to have a little bit of a dialogue, learn a little bit, share some memories and honor our colleagues."
Story continues below advertisement
After nearly 32 years of teaching, Peterson still feels heavy-hearted after deciding to walk away from her lifelong passion. Despite what she believes is the pinnacle of her career, she feels her time at City College is coming to a close and that she is ready to explore the next chapter of her life.
"It made me think about the part of me that I'm walking away from and if that can be recaptured in another way," Peterson said. "I got a chance to be a lot of parts of myself, and to help a lot of students that I adore."
Schultz is concluding her 27th year of teaching at City College, and has spent her life in a male-dominated department. In over 50 years of the earth and planetary sciences department's history, Schultz is the only female to have ever been hired as a tenure track professor.
She expressed that she wishes she made a better effort to connect with others and build relationships earlier in her career.
"One of the first things I was told when I was here was that I was hired as a woman, and I believed that for two years," Schultz said. "I finally confided in a colleague and he told me, 'Be honest, Jan. You were hired because you are absolutely the best in here.'"
Schultz said that while she will miss teaching, her consolation is that she feels she no longer has the energy to stay. She also finds comfort that her department will be hiring the second female tenure track professor in its history next year.
White replicated the colorful charisma from his 32 years in his classroom in this series, and taught his peers the meaning of Aristotle's definition of Eudaimonia, or a fulfilled life. He shared his experience as a 19-year-old philosophy student in the Midwest, who dreamed of teaching philosophy, creating a family and having a "nice, big kitchen."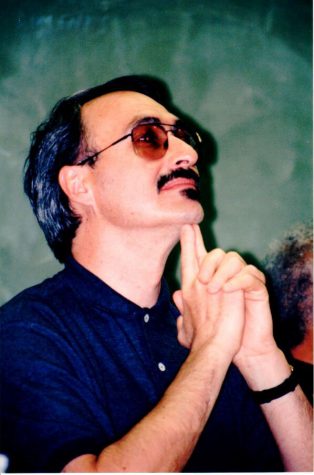 Remarking on the proverb, "It takes a village," White said he believes in the importance of a supportive community, and that City College became his village.
"I've got all this stuff that I wished for when I was 19," White said. "Somehow I didn't recognize that a dream had been fulfilled."
He said that he didn't realize until recently that because City College had provided him so many opportunities to flourish, he has been able to obtain Eudaimonia. He found that he's been able to blend the extrinsic value he gets from his work with the intrinsic value of the joy from teaching.
White said he will always appreciate the fulfillment of life that City College provided him, and that it's "time to move on" and "try new things."
The Faculty Resource Center has also held Lasting Lectures for Oscar Zavala, academic counselor, and Ann Marie Kopeikin, director of the vocational nursing program, earlier in the year.