Since the start of the annual Alzheimer's Association walk four years ago, raising money for research has been an important priority for City College's Certified Nursing Assistant class.
The walk is "an amazing exposure for community service," said director Mary Webber.
The incurable disease leads people to forget everyday basic needs and skills such as putting on make-up or brushing their teeth, according to Webber.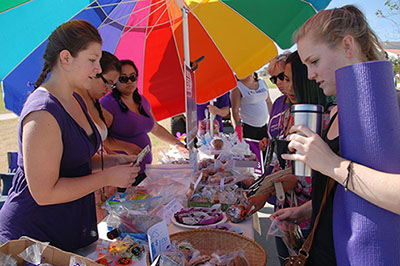 The City College team of walkers is known as the Rupe Troupe, in gratitude of Arthur Rupe.
Story continues below advertisement
Rupe made a life-long goal of helping the Alzheimer's cause after his wife's passing as a result of the disease. In the late 90's he convinced City College to engage in a partnership that would provide grants to cover all of the costs of the Certified Nursing Assistant course for any student who applies.
Anyone can be a participant in the annual walk but registering online on the SBCC Walk page is required. For those who would also like to donate, on the same website the option to do so is also available if you click here.