Editor's List: Influential Writers
We all have that one person, that inspiration that we strive to be more like, and The Channels Editorial Board is no different, especially when it comes to writers. It can be daunting to find a new author, even harder to find one with a consistently fabulous body of work. Here are those writers who inspire and drive the Editorial Board. So grab that hot coffee, get comfortable and enjoy The Channels' 'Influential Writers' suggestion list.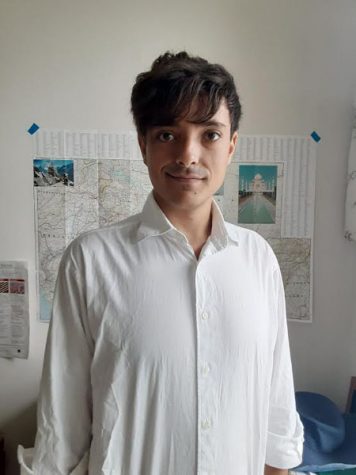 August Lawrence, Arts & Entertainment Editor
Bill Watterson – 'There's Treasure Everywhere'
As a writer, I strive to present ideas in a simple, sophisticated manner. Bill Watterson's writing style is easy to take in while still being able to express complex ideas with the innocence of a child. His Calvin and Hobbes comics were how I learned to read and write. The comic's narrative is through the eyes of 10-year-old Calvin which follows him and Hobbes, his imaginary tiger friend, on their mischievous misadventures. In his child-like voice, Watterson's comments on war, love, art and politics are both hilarious and rousing. His ability to present intelligent arguments with a simple child's voice is unparalleled. Reading the strip is fun, and going back to my collection makes me feel good inside, like revisiting old friends. Writing with as much intelligence, childish wonder and wit as Watterson is my literary goal. His illustrations are also adorable and fun to copy. I would suggest the compilation 'There's Treasure Everywhere,' it's the perfect introduction to Watterson's more playful side.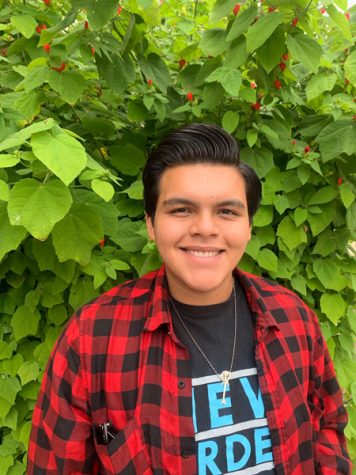 Rodrigo Hernandez, News Editor
Hunter S. Thompson – 'Gonzo Papers, Vol. 2: Generation of Swine: Tales of Shame and Degradation in the '80s' 
I was a junior in high school, 17-years-old, and it was my AP Language teacher's last year at Santa Barbara High School. Mr. Sandrich had been teaching for 25 years, and was giving away all of the books in his class to the students. There was a large table in the middle of the room, and since we were the last class of the day, most of the best books were already taken. I sat towards the back of the room and noticed that there was another small table of books right next to me. I took a look at the spines from a stack of six or seven books and then the words "Generation of Swine" jumped out at me. I instantly picked it out from the bottom of the stack, and on the cover I saw the image of the iconic cult hero with his signature sunglasses and cigarette holder, Hunter S. Thompson. Needless to say, after I read the book I was inspired by his style of "Gonzo" journalism, and the fact that he was able to be so critical and yet so comical about the madness that is American politics and the hedonistic lifestyle of the '80s. That blend of criticism and wit is what makes Thompson the sharp and articulate writer that he is. Although most people recommend 'Fear and Loathing in Las Vegas' or 'Hell's Angels: The Strange and Terrible Saga of the Outlaw Motorcycle Gangs,' 'Generation of Swine' is a collection of columns that are a great way to dive into his rare and extraordinary work if you've never heard of Thompson, and is a must-read for fans of his writing. Funnily enough, as I was leaving class that day Mr. Sandrich stopped me to ask which book I chose. I showed him with excitement, saying that it was the only one that grabbed my attention. He gave me an inquisitive look and said with a sly smile, "Interesting." Perhaps he already knew something that I didn't.  
Alloy Zarate, Features Editor
Kurt Vonnegut – 'Hocus Pocus'
I picked up my first Kurt Vonnegut novel 'Bluebeard' in my junior year of high school on my art teacher's recommendation. The novel is the fictional autobiography of a 70-year-old artist who locks his masterpiece in a barn. Vonnegut generates a perfect scene of the painting and the barn through his words. The next Vonnegut novel I read was "Hocus Pocus," another fictional autobiography. This time a Vietnam War veteran and ex-college professor dying of Tuberculosis in a prison that he formerly worked in. The disconnect between the title and the synopsis piqued my interest. The true meaning of "hocus Pocus" is never explicitly stated but Vonnegut leads you to it through a series of anecdotes told by the narrator. You really pick up the narrator's lack of interest in high school activities, frustration with his conservative boss, and conflicting feelings towards the morality of war. I could see myself in these situations as I read. I felt like I was following him on a journey trying to make sense of all the nonsense in his life along with him. I am inspired by this novel's ability to make complex commentary through the story of one man's unconventional life.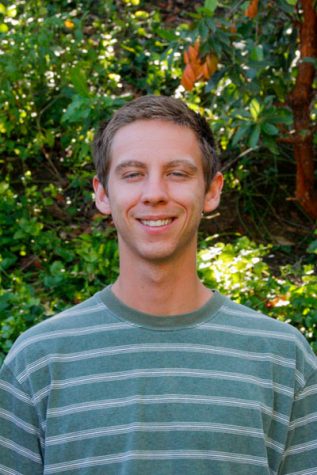 Jacob Frank, Opinion Editor
Loren Eiseley – 'The Star Thrower'
You don't need to look very far for the extraordinary. With the right eyes and a keen intuition, the world is miraculous. No experience is ordinary, and revelation lies in the simplest of thoughts. This is what Loren Eiseley has taught me. Eiseley, acclaimed anthropologist, humanist and writer among other things, reports these experiences with the intellect of a scientist and the admiration of a child. 'The Star Thrower' is a posthumously published collection of many short stories and poems written by Eiseley throughout his years. Topics range from the intelligence of dolphins, mans' relation to fire and our purpose in the universe, and all through a descriptive and witty writing style that's easily digestible. 'The Judgement of the Birds' is an eight page story in the book for those looking to get a taste.  He does not preach and he has no dogma, Eiseley simply observes and records what he has perceived for all of those who are willing to interpret.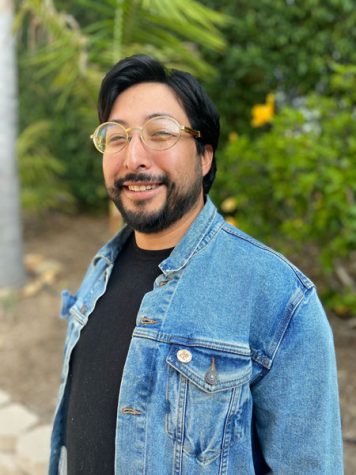 Ryan P. Cruz, Editor-in-Chief
Ernest Hemingway – 'The Old Man and the Sea'
The simple structure and straight-to-the-point observational style of Ernest Hemingway is something that always stood out to me. His words and dialogue are stripped to their bare minimum, and what's left is powerful and relatable. I always keep his style in mind when writing, and strive to say more with less. 'The Old Man and the Sea' won Hemingway a Pulitzer Prize for Fiction in 1954, and would propel him to become one of the greatest American writers. His short story 'A Clean, Well-Lighted Place' is one of the best examples of his ability to leave a big impression with just a few words, and I would recommend this work to anybody looking to get into reading for the first time.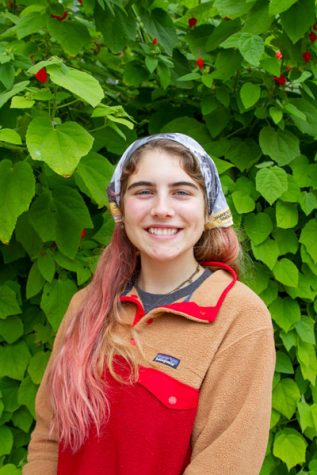 Desiree Erdmann, Photo Editor
Rick Riordan – 'Percy Jackson and the Olympians Series' 
As the Photo Editor I don't do the most amount of writing, or at least not as much as the rest of the editors. I do however have as large of an appreciation for written text as I do for images. I didn't always have that appreciation though. I struggled with reading for many years growing up until around 5th grade when I read the 'Percy Jackson and the Olympians' book series written by Rick Riordan. I was so captivated by the storyline and where books could take you and started reading anything I could get my hands on by him. I owe any passion I have for writing or documenting to those five books. Anytime I'm feeling uninspired or stuck , I just think about how I felt during that time and it reminds me of how important written text is.