Editor's list: Best Trilogies
Everyone has a favorite movie or book. During the pandemic, people have been given the opportunity to watch and read as much as they can handle. But three is better than one, and people rarely discuss their favorite trilogies. The Channels staff has compiled a list of their favorite trilogies for those looking to binge some new movies or discover some new books in their free time: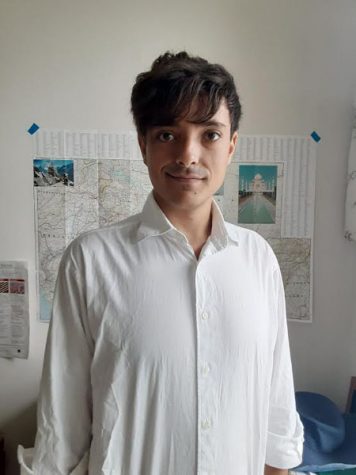 August Lawrence, Arts and Entertainment Editor
"The Apartment" trilogy – Roman Polanski
Repulsion (1965)

Rosemary's Baby (1968)

The Tennant (1976)
The fragility of the human psyche has always fascinated me. Roman Polanski's realistic study of just how delicate it can be is stupendous. With the use of fractured lighting, nauseating camera angles and genius dialogue, Polanski masterfully portrays mental decline through the slow, cymbolic and blatantly visible decay of three separate apartments. Episodes delve into what Polanski calls "the darker side of humanity": identity, mental instability and sexuality while exploring the negative consequences each can bring. The apartments themselves, where the story mostly takes place, represent each main character's inner psyche. Yes they can get dark and disturbing, but 'The Apartment' movies are masterclasses in thought provoking and provocative storytelling. The cast brags stars like Catherine Deneuve and Mia Farrow and the scripts were written by Polanski himself. To those lovers of psychological horror, cheesy cult classics or simply superb movie making, I would wholeheartedly suggest 'The Apartment' Trilogy.
Madeleine Sydkvist, Photographer
Jack Kerouac's trilogy
One The Road (1957)

Dharma Bums (1958)

Big Sur (1962) 
Jack Kerouac is one of my favorite authors and his ability to express his thoughts and visions through literature caught my attention when first reading "On The Road". The book is a semi-fictional beat classic based on the author himself, a wild vagabond hitchhiking coast to coast with his rebellious, mad friends. Even though the three books are not officially a trilogy, they are all based on Kerouac's own life and have the same main characters in them but under different names. A famous quote from "On The Road", that I think sums up Kerouac's persona and eagerness for the extraordinary in life, is when he first met his wild friend Dean Moriarty. "The only people for me are the mad ones, the ones who are mad to live, mad to talk, mad to be saved, desirous of everything at the same time, the ones who never yawn or saw a commonplace thing[…]," Kerouac says. "Dharma Bums" takes place a few years after "On The Road". The book tells the story of Ray Smith, a character based on Kerouac himself, and his journey towards spiritual enlightenment and freedom. "Big Sur" follows an older and slightly beaten up Jack as he escapes his city of San Francisco for solitude in the Big Sur wilderness, and goes mad in the process. What I love about these books is the organized chaos in the writing, you never have to guess what anyone feels or thinks, Kerouac will tell you, no matter how mad or sad it is. All books are passionate and absurd which is what I really like about them and why I recommend people to read them.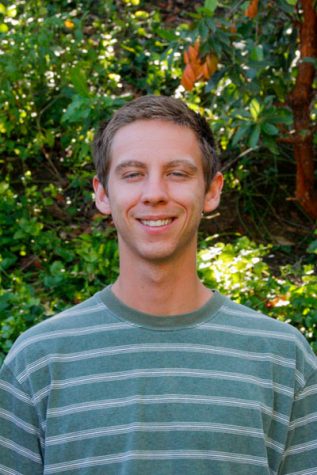 Jacob Frank, Opinion Editor
"The Dark Knight" trilogy – Christopher Nolan
Batman Begins (2005)

The Dark Knight (2008)

The Dark Knight Rises (2012)
"The Dark Knight" trilogy has everything I love about hero movies without overdoing it. When I say "hero", I don't mean crazy Marvel movies or anything like that. In fact I go out of my way not to watch those and I know you disagree. I mean the romanticized story of some underdog who believes in something and is willing to die for it. Yeah he had a fortune, but he also became a crazy ninja and screwed-up big-time along the way. Director Christopher Nolan helped create one of the most memorable trilogies for me. These movies don't shy away from gripping you, charging towards an epic adventure of heroism, action, mystery and tragedy with one of the best ending scenes I can think of. It seems like the whole trilogy is filmed within a shadow of vividly intense determination. I love watching any of the movies, especially because of the incredible actors. Christian Bale is great, Heath Ledger is a legend, Morgan Freeman is Morgan Freeman, and Liam Neeson is there too. I 100% recommend this trilogy for anyone who appreciates a thrilling story. 
Alloy Zarate, Features Editor
"Cars" trilogy – John Lasseter, Brian Fee
Cars (2006)

Cars 2 (2011)

Cars 3 (2017)
There's something about cars with tongues that I find slightly disconcerting yet delightful. The "Cars" Trilogy is pure fun. Owen Wilson as lightning McQueen provides endless giggles for all ages with lines like, "Life's a beach and then you drive," and a simple "Kachow." The entire concept of a planet populated by anthropomorphic cars is ridiculous on its own, but imagine this: anthropomorphic cars in an age-appropriate spy thriller. The trilogy doesn't take itself too seriously. I remember going to the theater with my best friends in elementary school to watch the second movie. It was my first time hanging out with my friends without adult supervision, and my mom trusted me with her debit card so I could buy some snacks. The movies hold some nostalgia for me. I could watch these movies endlessly and find them hilarious. The series is silly enough for casual viewing and includes subtle mature humor for an older audience to enjoy.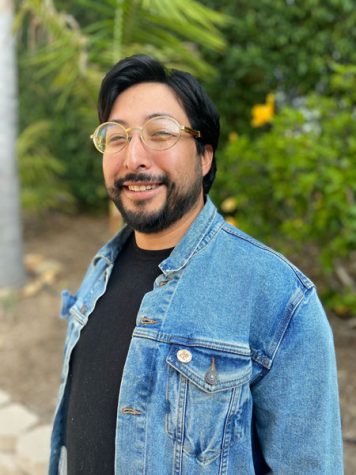 Ryan P. Cruz, Editor-in-Chief
"The Godfather" trilogy – Francis Ford Coppola
The Godfather (1972)

The Godfather Part II (1974)

The Godfather Part III (1990)
"The Godfather", based on the 1969 novel by Mario Puzo, is one of the most celebrated film series in American history. The story of the powerful Corleone family and their patriarch, Don Vito, is weaved throughout the three films. The reason I connected with this trilogy so much is because the themes of family, power, tradition and the American dream is shown in a way where you can't help but empathize with the characters and understand their motivations. You experience what they experience, and can watch them grow into one of the most powerful organized crime families in New York. There is everything you would need from a film: drama, romance, violence, betrayal, action and social commentary, and that explains its almost universal popularity. With 28 Academy Award nominations and nine wins—two for best picture—this trilogy is one of the most influential films in cinematic history and elevated Coppola as one of the greatest American filmmakers of all time.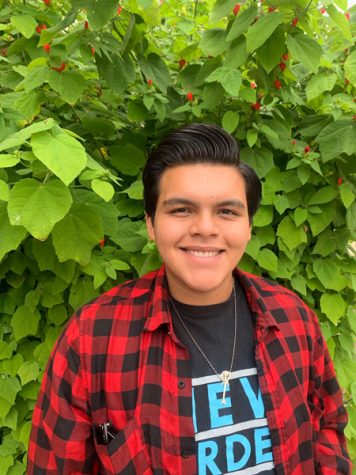 Rodrigo Hernandez, News Editor
"Back to the Future" trilogy – Robert Zemeckis 
Back to the Future (1985)

Back to the Future Part II (1989)

Back to the Future Part III (1990)
"Back to the Future" is a 1985 film directed by Robert Zemeckis and produced by Steven Spielberg. The story is of teenager Marty McFly who accidentally travels back in time to 1955, and unintentionally intervenes with how his parents meet. He has to go "back to the future" to 1985, and make sure that his parents end up together. This film is a nostalgia trip without being corny or dated, and has such a natural flow of storytelling. You fall in love with the characters and the charm that only Michael J. Fox can bring. The action is exciting and tense, with many great comedic moments throughout the series and the soundtrack is superb. The world-building and tropes woven into this story have so many details and are considered classics for a reason. Conveniently, the trilogy is currently available to stream on Netflix.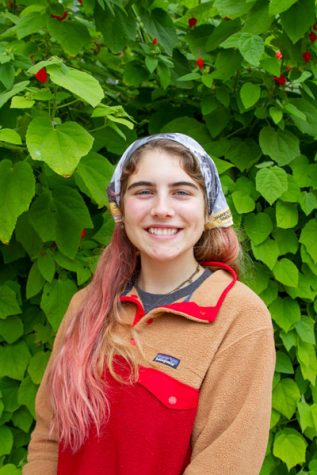 Desiree Erdmann, Photo Editor
"The Matrix" trilogy – Lana and Lilly Wachowski
The Matrix (1999)

The Matrix Reloaded (2003)

The Matrix Revolutions (2003)
After years of being told to watch "The Matrix", I finally did a couple years ago and was fascinated by everything about it. The trilogy follows Neo, who you meet as just a simple hacker, he then finds out the reality that he knows is all an illusion put on by sentient robots who are using the unconscious humans as power sources. Neo learns that he is "The One" who must save humanity, and has to make various difficult decisions that affect the future of all. The three movies, especially the first, are must sees for many reasons. The mix of the 90s and cyber-punk aesthetics, with philosophical and religious themes create a nostalgic feel that leaves you reflecting on your image of the world. There is never a dull moment across the three movies and hopefully when the fourth comes out in 2022 it will live up to the culture that the original three have built up.