Acting Out Presents: Modern Dance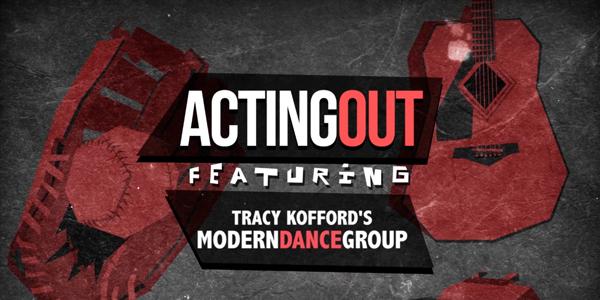 She wraps her beaten feet, slides on her torn black leggings and leaves all her inhibition in the next room. She is now ready for her modern dance rehearsal.
"I feel like I'm expressing myself in the most beautiful way I've ever expressed myself," said City College dancer Kaycee Jannino. "[Modern dance] is like a good uncomfortable because you're so exposed."
Tracy Kofford, professor and director of dance, hand-selected six dancers to start rehearsing an original modern dance piece.
This type of dancing consists of ad-libbing unconventional movements with powerful moments of group synchronization.
"Modern was originally created because ballerinas were getting sick of wearing point shoes and long skirts," said dancer Gillian Micale. "So they started hiking up their skirts, taking off their shoes and moving freely."
Kofford and the performers choreograph the dance as they go. When they find out what works, they video tape themselves so they remember. The moves are not written down, so memorization is in the repetition.
"Tracy is amazing to work with," said Jayden Pickles. "He keeps a fun, happy environment and he'll never make you feel intimidated."
This piece will be used for audition for the Santa Barbara Kinēsis 2014, as well as the annual City College Spring Dance Collective.