Mayor Candidate Hal Conklin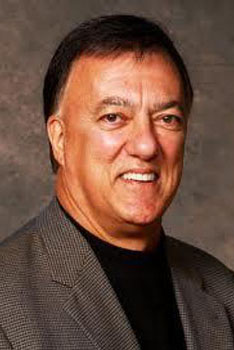 Representing the democratic party is former mayor Hal Conklin. The Santa Barbara local of nearly 50 years has dedicated the last 17 to local government. On his website, he says that he has spent the majority of his life standing up for community values and advocating for the environment.
One issue that most students in the Santa Barbara community encounter at one point or another is the costliness and low options of housing near campus. Conklin sees the importance of planning student housing in advanced, and believes that the Mesa community would be supportive in doing so.
"I propose the city put together a planning overlay for City College to surround the college with about a mile and put together a plan that would include housing in that overlay so the community would know where housing could go," Conklin said.
He said that the only way to overcome the fact that not enough student-specific living accommodations are currently being built is to allow the college and community to participate together in deciding where such housing would go.
In regards to bus transportation, Conklin expressed that a lyft or uber type of service to-and-from campus would be beneficial to those who do not live near a bus line.
"We also need to look at alternative strategies for providing transportation." he said. "Whether it be ways to provide Uber or Lyft opportunities to people to get to school, or more short-term smaller pick up services, like buses that could travel the neighborhood to pick people up and have them available on-call."
Conklin said he believes in coordinating together with the school to provide a easy way for students to find and keep jobs.
"The best ways to make jobs known is to provide information services," he said, "and really get the restaurant tours and the retail merchants and various industrial sectors that can provide jobs together in a common internet service of job opportunities."
The nonprofit sector of Santa Barbara has put million of dollars into homeless shelters.
There are six major shelters structured in groups that work on meeting immediate homeless needs on food and sheller.
"The issues of substance abuse that leads often to panhandling needs to be dealt with very directly by bringing in people who can deal with substance abuse such as Recovery Ranch or the women's shelter at the Rescue Mission," said Conklin. "It's a hard problem and it takes a long time to deal with substance abuse issues."
"Feeding people money that then feeds substance abuse, said Conklin. "I know from personal experience is tantamount to killing people. You might as well just be handing them heroin on the street."