Men's golf has high hopes after the addition of key new players
The City College men's golf team has high hopes and one goal for the upcoming season: to be the Western State Conference champions.
Head coach Chuck Melendez feels confident in his team thanks to a strong core of returning golfers.
"Our number one goal is to win the league and then compete for state champions," Melendez said.
Sophomores Joakim Flink, Brett Patton and Jonny Hogan headline the returners and Melendez said they know what it takes to win.
"It takes a lot of practice and eliminating big numbers," Patton said.
Melendez is happy to add a strong freshman golfer to his solid foundation of experienced players.
"I have a new player in Manny Manzone who is very good and very talented," Melendez said.
"Everyone on the team is very friendly," Manzone said. "How could I not want to go to school in Santa Barbara? I love it."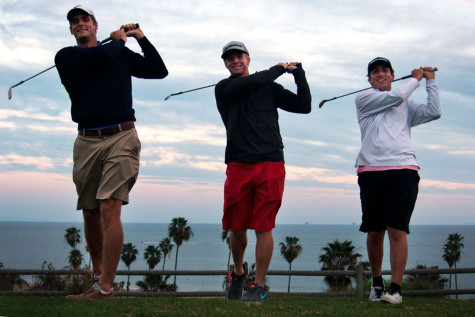 City College is pumped up for the season and the golfers agreed they have an "all or nothing" mentality going into 2015.
With a team like this, they can definitely go all the way.
Canyons will host the team's first tournament at 10:00 a.m. on Monday, Feb. 9, at Valencia Country Club.