Women's golf stays unbeaten in Western State Conference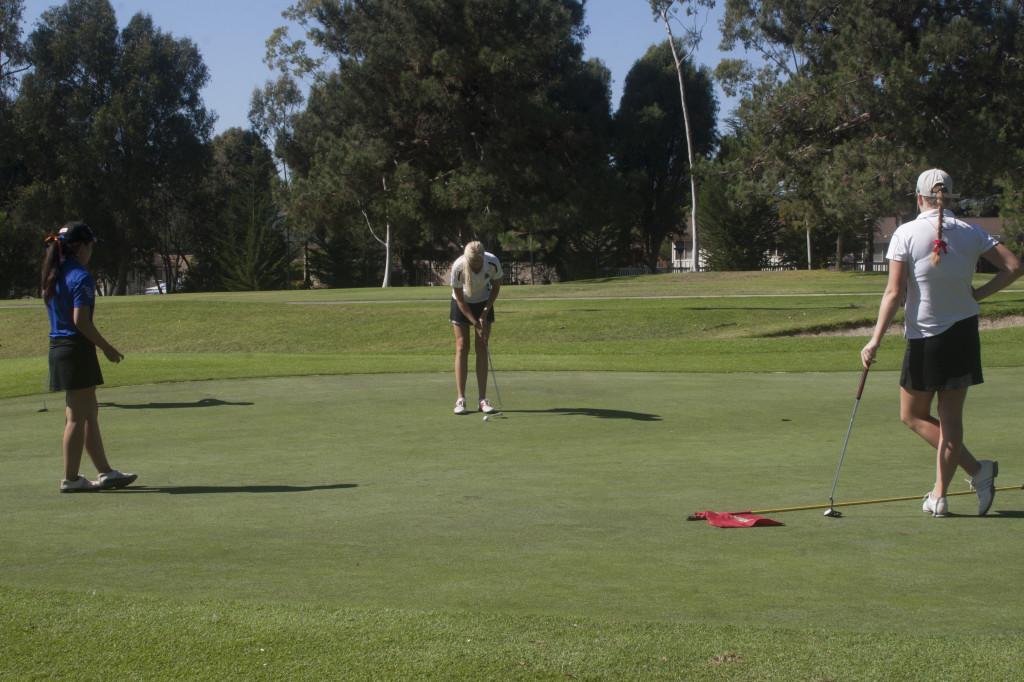 The City College women's golf team remains unbeaten as it dominates another conference match Monday, Oct. 14, at the Santa Barbara Golf Course.
Vanesa Villa, a freshman from Dos Pueblos High School, led the Vaqueros shooting a 6 over par 78.  Having grown up in Santa Barbara, Villa is very familiar with the course and used that to her advantage as she posted the second lowest score on the day.
"I definitely wanted to do well playing at this course," Villa said.  "I'm from Santa Barbara and have played here all my life."
The Vaqueros posted an overall score of 323, beating second place College of the Canyons by 37 strokes.  The team is now 49-3 overall and 20-0 in conference play and has a five game lead over Canyons going into the final conference match before playoffs start.
With a lock on the regular season, the Vaqueros are beginning to prepare for what hopes to be a long run into both the Southern California Regionals and State Championship matches.
"Right now with the league we are right where we want to be," head coach Chuck Melendez said.  "We have to really zero in on our play though to get to state."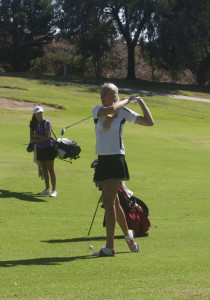 Melendez said it was important for the team to not become content because of how well they have played thus far.  Expectations for the team are very high and that was evident at the conclusion of the home match.
Freshman Fanny Johannson from Stockholm, Sweden has been a huge part of the team's success and posted another solid score of 9 over par 81 on Monday.  Even though she placed tied for fourth on the day, she expected to play better on the team's home course.
"It was a little bit frustrating," Johannson said.  "I really wanted to play well here today because I've been playing here a lot."
Bakersfield College's Kendall Huser had the low score of the day shooting a 5 over par 77.
City College's scores were: Vanesa Villa 78, Fanny Johansson 81, Megan Herrera 81, Saralisa Ortega 83, Haley True 84 and Jackie Ramirez 84.
The Vaqueros head to Brookside Golf Course in Pasadena on Oct. 21, to wrap up conference play.  Both the WSC Championships and Southern California Regionals will be held at Alisal River Golf Course in Solvang next month.