International students hold the 10th annual soccer tournament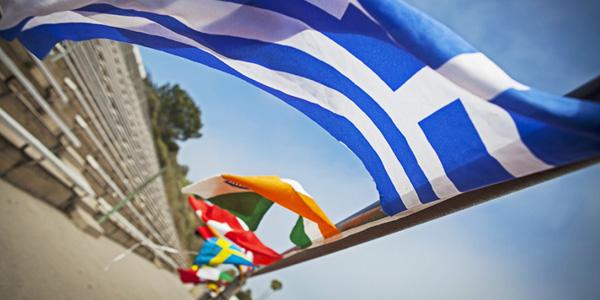 Students from all nationalities competed in the 10th annual International Soccer Tournament this weekend at La Playa Stadium.
There were high tensions and injuries, but it was an overall good time as 10 teams competed in the tournament, hosted by the International Student Support Program, April 27 and 28. Teams represented nations from all over the world including; Sweden, Saudi Arabia, Brazil, Africa, Japan, and Latin America.  More than 200 people were at the event, including the players and the fans that came out to cheer on their teams.
"It's a gift from ISSP to the students, to foster communication between all different cultures on campus," said Michael Ayres, housing and activities director.
The African Mambas took home the gold this year after a rocky early start. They won no games during the elimination round, and due to a coin toss, advanced to the quarterfinals.  Second place was awarded to World's Finest, whose players hailed from Denmark, Norway, Morocco, Sweden, and England. The Swedish team, Snus, came in third.
The African Mamba's momentum turned around during the quarter finals. They managed to knockout the undefeated Swedish team, FC Yoya, 3-0, in a surprising upset.
"We underestimated them," said FC Yoya team captain, Filip Liljekvist, "We heard that they lost all their games yesterday and we weren't on our toes."
The Mambas went on to beat Snus, 1-0 in the semi-finals. In the championship game against World's Finest, a successful penalty kick for the Mambas in the second half lead to their 1-0 victory.
"Today has been more determination, and more hard work," said African Mambas' captain, Davies Kabogoza. "It feels great turning our game around."
Uganda born, Kabogoza has played for the City College soccer team as a striker for the past two years. He plans on transferring after the fall season to Westmont or UCSB.
"For the past few years there has not been an African team," said Student Ambassador and business major, Vasy Patel. Patel organized the African team, acted as manager and played in some games.
"Everyone had a positive attitude," Patel said. "We went into the game full throttle, and we wanted badly to win it."
Third year Student Ambassador, Juniana Sloto said the players take the games very seriously. "Toward the end it gets pretty rough out on the field…and being able to play in a tournament like this, they absolutely love it."
The program host this soccer tournament twice a year; once in the spring semester, and once in the fall. There is fee of 10 dollars per player to cover facility and referee costs.
"All in all it was a great tournament," said Ayres "I think everyone had a great time."