Let's spend money on noodles not health care
College students are notoriously poor.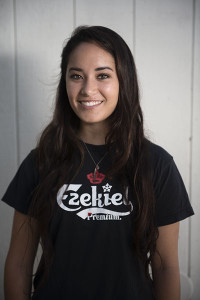 Our heads are so full of stress from homework, the cute boy you met at that party Saturday night and getting to work on time, that the last thing on our minds is health insurance.
Well, it should be important to you.
The Patient Protection and Affordable Care Act is another name for "Obamacare:" specifically, it allows parents to keep their children on their healthcare plan until the age of 26. Insurance providers cannot deny treatment to people with existing conditions.
There are already several healthcare reforms in effect right now but more changes are heading our way. In 2014, Medi-Cal coverage will expand to help Californians with a lower income.
There will also be no limit on the amount of "essential health benefits" people will receive.
Everyone must purchase healthcare or risk paying a fine starting in 2014. If a person is unable to pay for expensive insurance, they will be directed to alternate affordable plans.
Political arguments fueled by ignorance over "Obamacare" and the new policies being implemented are heating up.
The cause of the government shutdown, which many people are painfully unaware of, is directly related to "Obamacare."
While the mostly Republican House of Congress and mostly Democratic Senate battle over the healthcare budget, all of the "unnecessary" government workers have been furloughed. This means no public zoos, no NASA, no national parks.
As to why you should care: If you're a City College student under the tender age of 26 your parents can take care of your health insurance. Hooray!
Now you can spend your hard-earned minimum wage money on Costco toilet paper and tasty ramen noodles.
All of the people I've talked to about health insurance reform have had either a neutral or positive reaction to the idea. It seems as though any negatives of this plan have not reached the attention of adolescents in Santa Barbara.
People in opposition to the insurance policies say that Obama is suggesting a socialist regime change directed at bringing down the middle class. Instead of being able to choose to not pay for health care, now everyone must have at least some sort of coverage.
That being said, the ability to waltz into a hospital hacking and coughing with the knowledge that insurance will pay for your grape flavored cough syrup is a comforting thought.
The best thing for young adults to do, whether they are for or against the Affordable Care Act, is some serious research on the pros and cons of the reforms that are taking effect in California.