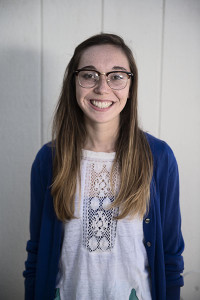 Love may not last forever, but nude photos do.
Gov. Jerry Brown recently passed a bill outlawing the trending "revenge porn," making it a misdemeanor to share identifiable nude photos online with the intent to cause harm.
However, California's law is not yet strict enough. After many revisions, the law has lost some of its oomph.
With a penalty of up to six months in jail and a $1,000 fine, victims have the ability to criminalize those who share their private images—but only if they didn't take the photos themselves.
Story continues below advertisement
If you are sending "selfies," don't expect any sympathy from the law.
Hunter Moore benefitted by staring at pictures of naked girls all day and selling ad space on his website, isanyoneup.com.
Many of those naked girls are now fighting to have their dignity back, after ex-lovers shamed them publically.
Despite the promises and pleads, there is no guarantee that explicit photos shared through text and e-mail can't resurface after a break up.
The website, End Revenge Porn, is a leading campaign against the fad. Letters and interviews are collected on the website to encourage people to sign the petition.
California has paved the way for other states to criminalize this act.
In New Jersey, posting lewd photos is considered a felony and can lead to over a year of jail-time. California's law is a step in the right direction, but still is not enough.
The current state of the bill illegalizes only certain types of revenge porn that does not equalize to the emotional harm the act causes.
California's bill is the second of its kind, but does very little to protect most victims.
Many male and female victims of revenge porn posts lose jobs, friends and self-confidence.
The non-profit, Cyber Civil Rights Initiative, found that almost 80 percent of victims had taken the published photos themselves, and therefore are not protected under this law.
The deterrent of having state laws, or even a federal law, could be enough to shut down revenge-porn websites entirely.
Some of these websites are making thousands of dollars a month off advertising contributing to the allure to begin these types of businesses.
But how would they feel if this happened to them? Being publicly humiliated because of your body is no way to be treated.
Unfortunately, often those in opposition of stronger laws against revenge porn play the "blame-the-victim" card. Women are often held responsible for allowing the photos to be taken in the first place.
Blaming the victim is the same as saying a girl deserves to be raped because of what she wears. Lifelong heartache is not something anyone deserves.
Legal experts see no point in finding more ways to jail people in the United States. Many of these opponents are in favor of civil remedies to the problem.
First Amendment challenges of the law could deem it unconstitutional, and thus ineffective. However, authors of the law believe that it is a kind of invasion of privacy that the courts would be able to prohibit.
California's enactment of the law is definitely a step in the right direction, and will dry some teary eyes.
It is time to stop people like Hunter Moore and their vindictive websites.
It is still important to urge California to strengthen its fight against revenge porn, and now that the new law has been instated there is a chance to improve upon it.