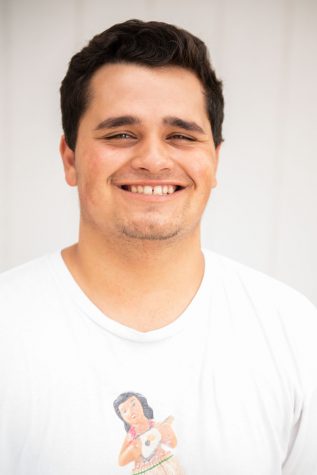 Growing up, I've always taken pride in being an active person.
However, it hasn't always been this way. A major setback I encountered in middle school forced me to realign my priorities and take a look at what really matters.
I started the sixth grade with enthusiasm, excited to begin a new chapter of my life.
Like my peers, my goals were to get good grades, do well in sports and stay involved in extracurricular activities. 
Story continues below advertisement
As I transitioned into middle school, my parents handed me a huge responsibility: my first iPhone.
At 12 years old, I was thrilled to have my own smartphone. My parents and I agreed that I could handle having a cell phone while still navigating the responsibilities of junior high school.
However, we could not have been more wrong. 
As the school year progressed, my involvement in school and sports declined.
I took advantage of my phone, and it consumed a substantial amount of my time. My grades reflected the fact. 
I failed to realize that I was spending too much time invested in what was on the screen, not realizing that there were more important things to life than being cooped up on my phone all the time. 
I was on my phone for hours a day, reflecting nation-wide trends of middle school-age youth spending up to five hours a day on their phones.
When I received my six-week progress report, my parents were incredibly disappointed upon seeing my low grades.
Ultimately, they decided to take my phone away until I started to take my academics and sports seriously. 
My baseball coaches also noticed a lack of involvement and decided to bench me until I showed them that I cared about the sport.
Of course, I didn't take the discipline well. I didn't know how to handle how upset I was. 
I knew I had to earn my parents' trust back. I also knew it wouldn't be an easy process, but I was motivated to make everything right again.
I realigned my focus and priorities, applied myself and readily listened to my parents and coaches. 
Without my phone, I realized that unlimited access to technology serves as a major distraction. I had lost focus of everything.
As my parents would drop me off at school in the early morning I would witness kids being too occupied with the games on their phone to acknowledge their parents' effort to interact with them.
As I took a step back and saw the big picture, I realized that there are better, more fulfilling things in life other than a smartphone and the internet. 
In turn, my parents were proud of my progress and I earned my phone back after successfully improving my grades.
Having my phone again was great, but being an active individual was better, and I'll always keep that in mind.
Looking back, while it may have been hard for me to handle as a 12-year-old, I'm glad my parents took my phone away. It taught me responsibility and how to work hard for something I want.
For first-time phone owners, don't make the same mistake I did. It's not worth being on your phone at all times, and being active is much healthier for your body.