Students should have more opportunities to study abroad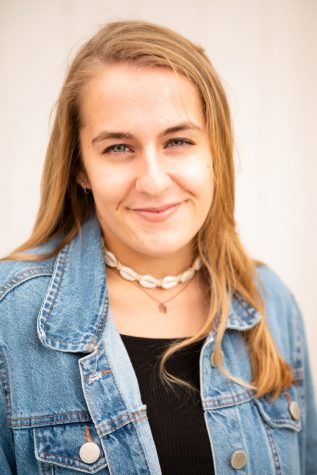 Since I was young, my dream was to go to America to see more of the world.
I loved growing up in The Netherlands but it was just too small for me — I needed to see more. There weren't many opportunities for me to expand my views and knowledge in the village I grew up in.
Luckily for me, this dream came true and in 2016 I began my studies in the U.S.
Unfortunately, this dream is unachievable for a lot of students who, like me, want to discover the world and study abroad. This is because of the expenses and how little some governments do to support students in this way.
I believe that studying abroad opens one's perspective on life way more than staying at home and being surrounded by the same people everyday. Being away from family and loved ones teaches us to be independent and to grow mentally.
School in The Netherlands is funded by the government like it is here. It isn't free, but the government does help cover the expenses of students who try to study in the country and it would be amazing if this would be done in the U.S. for students studying internationally too.
Studying abroad is very expensive. At City College, tuition for in-state students is $46 per unit, while for international and out-of-state students is $331 per unit, seven times higher than in-state tuition. Another cost for international students is that one of the requirements to keep their visas is taking at least 12 units per semester, which adds up to nearly $4,000 a semester. This incredibly high cost doesn't even include the costs of housing, food or transportation.
I believe these high costs are worth the experience I've gotten during my studies at City College, but more financial help would still be great.
Luckily, at City College, there are scholarships and financial aid for international students studying in America or American students studying abroad, but oftentimes international students don't know about it or are unable to get it.
International students bring diversity of thought and opinion to college campuses, and it allows them to also learn alternative ways of thinking to bring back to their home countries. I know I will. The government should offer support to its citizens looking to study abroad, because it will benefit those countries in the long run.
Living on your own in a different country and following a study in a secondary language is something that should become more normal and available for people to gain more skills in life.