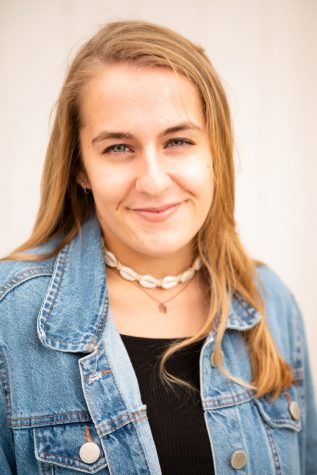 The first time I arrived in Santa Barbara I was amazed by its beauty and relaxed lifestyle. But, it's not as clean as you think. While walking on the beach last year, I immediately noticed black oil sticking to my feet and I wasn't able to get it off my skin for days.
When I read about the oil spills that have plagued Santa Barbara and their effects on the ocean and marine life, my heart breaks.
In 1969, Santa Barbara had one of the biggest oil spills in United States waters at three million gallons — and that isn't the only one that has happened in the area. The most recent oil spill was in 2015, which spilled 142,000 gallons of oil.
Oil spills destroy the insulating ability of marine life animals' fur, like sea otters and birds that get their food from the ocean. Because of this, the animals are not insulated from the cold water and die of hypothermia.
Story continues below advertisement
Now, I have only mentioned the effect of oil spills so far, but that is not the only problem hurting our earth and wildlife. Plastic straws, soda bottles and plastic bags are just as harmful to the wildlife and planet.
This is terrifying to me. Our community is being affected by it and we all notice it in our daily lives, yet people don't seem to care. Plastic fibers have been found in our tap water because of plastic pollution. We also continue to consume the fish that swim in the ocean with all the rubbish and oil which can cause serious health problems.
Plastic can be recycled, but a lot of people just don't do it. If we don't recycle, plastic like straws make its way into landfills or the ocean. Then, it can oftentimes be considered "food" by wildlife that consequently dies from ingesting the plastic.
Luckily, the Santa Barbara City Council approved the straw ban, and hopefully it will help to clean up our beautiful ocean. But for now, I haven't seen much improvement.
Personally, I think there should also be a ban on the plastic bags from grocery and clothing stores.
In the Netherlands, where I am from, we use foldable and reusable boxes to put our groceries in. They are incredibly efficient and better for the environment. If we could bring these to the states and the rest of the world, we would safe 500 billion to one trillion plastic bags a year worldwide.  
To keep Santa Barbara a little bit more clean, we need to start with ourselves. Maybe say no to a straw, buy a reusable shopping bag, actually throw trash in the right bin, or voluntarily help clean up the beaches to start heading in the right direction.
In the end, Santa Barbara is a paradise that we are lucky to live in. We need to appreciate it and give back to nature by doing our best to keep this place clean.